Coronavirus (COVID-19) and Drift Limits
Thanks to every single one of our customers who has fought hard against the virus,
held on tight with us and continued to support us through the 1st, 2nd and 3rd lockdowns.
We're now open again and happy to welcome you back, with 'Freedom Day' passing,
many restrictions have lifted and we can start to get on with 'The New Normal'
All customers previously postponed have been contacted via email.
Please check your email inbox and your junk mail for information.
Please be aware, we now have over 2 years of customers that we are trying to get booked in to one year.
This is putting a huge strain on our Admin team who are doing everything they can, but receiving over 200 more emails than usual – every day.
We will answer all emails sent in to us to, in the order in which they are received.
Please do not send chase emails or additional emails as this will push your ticket to the back of the queue,
make it difficult to deal with your request and delay any reply.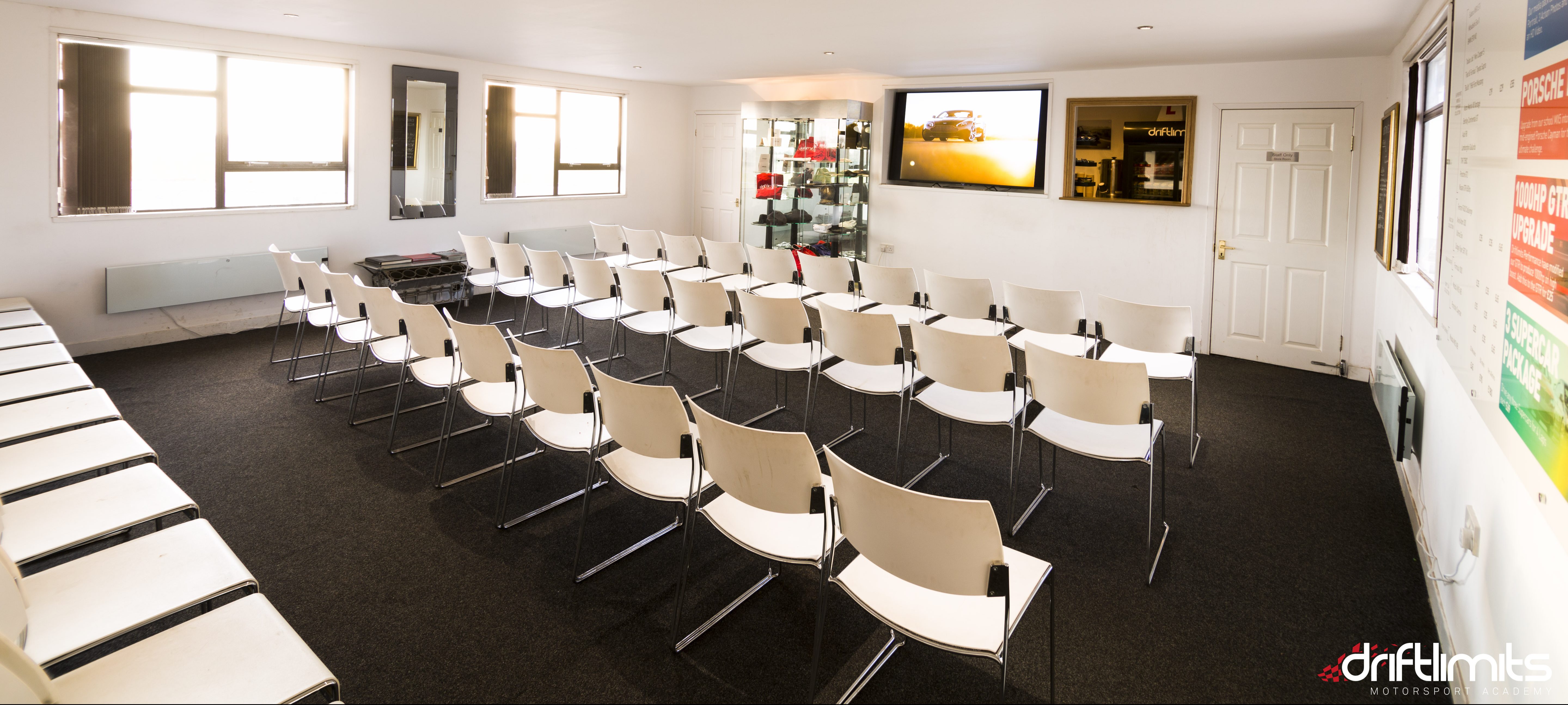 From 19th of July Onwards
We are now able to operate experiences free from the requirements of Social Distancing and use of masks is now optional.
The UK Government has advised that you do choose to wear a mask when in close proximity with someone who you don't usually meet.
When in our cars, with our instructors, this will be the case. As such, we advise use of masks but do not require them.
As a company that cares about it's staff and giving them the freedom of choice, we do not insist that they wear masks when in cars.
However you are able to request that your instructor wears a mask when in the car with you, or your family member.
We have a large stock of KN95 masks available for purchase on site if you do not have your own mask.
Should you wish to purchase a mask with the proven filtration level to stop viral particles, you are able to do so from reception.
We will continue to monitor the situation and should we decide to implement a policy
to protect our staff and customers from the risk of infection,
we may decide to require use of masks within our cars and reserve the right to implement this at any time.
In our briefing room, more chairs are now available.
We currently space out all seats but will be filling gaps in and allowing more people
back inside to join their friends and family who are participating in experiences.
Larger group bookings will of course be able to book in with us, so bring on that birthday celebration, stag or hen do,
team building exercise or just reason to have loads of fun with a group of mates!
We will continue to keep our cars and site clean and tidy and sanitised wherever possible,
to reduce the risk of transmission of COVID-19, related variants and other infections.
The use of NHS Test and Trace or sign in to our venue via our own QR Code is no longer be a requirement.
We do encourage the use of the system, however we will not be requiring it for all guests over the age of 16 as it is no longer be a legal requirement.
The signing of our disclaimer forms to partake in experiences will continue.
If you are self-isolating due to instruction from NHS Test and Trace, you still have to provide proof in order to obtain a single free re-booking from us.
All other reasons for rebooking experiences or rebooking requests without proof of instruction to self-isolate
continue to be bound by our standard terms and conditions of rebooking and a fee will be due.
The Directors of Public Health could at any time decide that we must implement social distancing and other measures to control an outbreak.
Our measures may change at any time as we keep a close watch on the situation and the UK Government and Public Health England give advice,
so please be aware that the measures in place here may be subject to change.
Additional information
Some policies that we have implemented due to the Coronavirus outbreak will continue.
What's going on with my previously postponed booking? Have I lost all my money?
No you have not.
We POSTPONED ALL experiences which were due to take place in Lockdown 1 and in Lockdown 2, and during Tier 4 restrictions and Lockdown 3.
This was and is due to the British Government's advice and instruction regarding Covid-19, social distancing, closure of Leisure / Sports Facilities and the ongoing effort to get rid of this vicious viral threat to the human race.
POSTPONE does NOT mean CANCEL.
We have not cancelled your experience and run away with all your money.
We are a reputable business and as per our terms and conditions, accepted when booking, we will offer your experience on another date.
All experience bookings placed are important to us and important to you.
Any affected customers have been contacted, should any lockdown be implemented or extended, we will contact people accordingly.
Please be aware that if you have not contacted us as requested during the time period quoted, a rebooking fee will be due.
What does the 'one free re-booking' mean? If I re-book and you have to postpone again, do I have to pay?
Any booking moved by Drift Limits due to any circumstance, is done so without any charge to you.
Please note:
Should YOU wish to amend the date of your re-booking, this may incur a re-booking fee in line with our terms and conditions.
We have contacted all lockdown affected customers with a 'get in touch by' date. If you don't contact us during that period, a re-booking fee will be due. We have many customers to re-book and must insist that everyone is given a time period to contact us by – in order to ensure that new customers can book in and all can have adequate access to booking slots. By staggering this time, we can be sure everyone is able to contact us and have their booking processed and re-booked in a timely manner.
If you can't re-book yet as you're vulnerable, please get in touch with us to discuss this.
Please note that if you are self-isolating, we do need to see evidence of NHS Track and Trace informing you to isolate.
We cannot give free rebookings for COVID-19 related delays without proof of this.
I have a voucher but forgot to redeem it or book anything and now it's expired!
If your voucher has expired please send us an e-mail to info@driftlimits.co.uk rather than placing a booking.
Expired voucher bookings will likely be cancelled and while they remain in our system, they'll stop other customers from taking booking slots that they require.
We'll need your full voucher details including the following:
Voucher Provider
For example, Groupon, Red Letter Days, Wowcher, Activity Superstore, Virgin Experience Days…
Voucher Number
For Groupon, we require the Security Code, for Virgin we require the full voucher reference and the PIN. Please get in touch if you're not sure which code to send.
Date of Expiry
The full date on which it expired.
Experience
What experience the voucher was valid for.
With these details we can look into your voucher and advise what we can do to help, or who to contact.
In some instances, we can assist in redemption, however in some cases we can't.
We can't guarantee there won't be a charge or fee, but we'll do everything we can to help ensure that your experience goes ahead.
I paid a Saturday Surcharge, have I lost it?
Your website says Saturday Surcharges are non-transferable. Have I lost that money?
No.
When re-booking your experience, your Saturday Surcharge will be utilised for your next booking.
If I want to re-book to a weekday, will you refund this?
We greatly recommend you keep the credit with us; putting it towards extra laps, media and CDW options on the day of your experience.
You are welcome to request a refund, however they do take some time to process and the credit can be put to better use.
Bookings through certain agencies may require you to contact them directly should you wish to get a refund.
We're happy to confirm if this is the case through email.
Please remember – if YOU choose to amend or move your booking, the Saturday Surcharge cannot be transferred and could be chargeable.
I bought Cancellation Indemnity, has this been affected?
Your cancellation indemnity remains unaffected. We won't use that credit up, the standard terms and conditions apply.
Why can't I call you?
We do have telephones in operation.
Our lines are as follows:
Enquiries: 07735 140 083
Enquiries: 07723 125 084
Track (late arrivals): 07828 255 899
Office Hours: Mon,Wed,Thur,Fri,Sat
08:30-17:30
PLEASE NOTE: Our staff are working as hard as they possibly can. We usually state a reply within 2 working days – however due to a reduced team size, this may take longer and we ask that you bear with us. We are constantly being adversely affected by a new foe, the 'pingdemic' in which our staff are forced to self-isolate.
We have telephones located in our offices and at our circuit.
Our staff who are self-isolating also have phones to assist you remotely.
Please only call the circuit telephone if you are going to be late, not for booking enquiries.
We work through emails chronologically as they come in, to be fair to all our customers.
Chasing emails will result in your email being pushed to the back of the queue and will likely delay any response. PLEASE do not send multiple emails to us. This will cause issue in assisting you further.
Be patient, be kind and we'll help. Being abusive to our staff is not something we will accept.
I've got another query that isn't in the FAQ
Sorry about that, we'll be updating this as much as we possibly can.
You can always have a look through our Terms and Conditions Page for more info.
If you can't find it there, the next step is sending us an email.
You can do this via the contact us page or at info@driftlimits.co.uk