Coronavirus (COVID-19) and Drift Limits
Thanks to every single one of our customers who has fought hard against the virus,
held on tight with us and continued to support us through the 1st, 2nd and 3rd lockdowns.
The latest UK Government Announcements and discovery of the Omicron variant
has changed our operations slightly, with Mask Usage now mandatory again, please read below.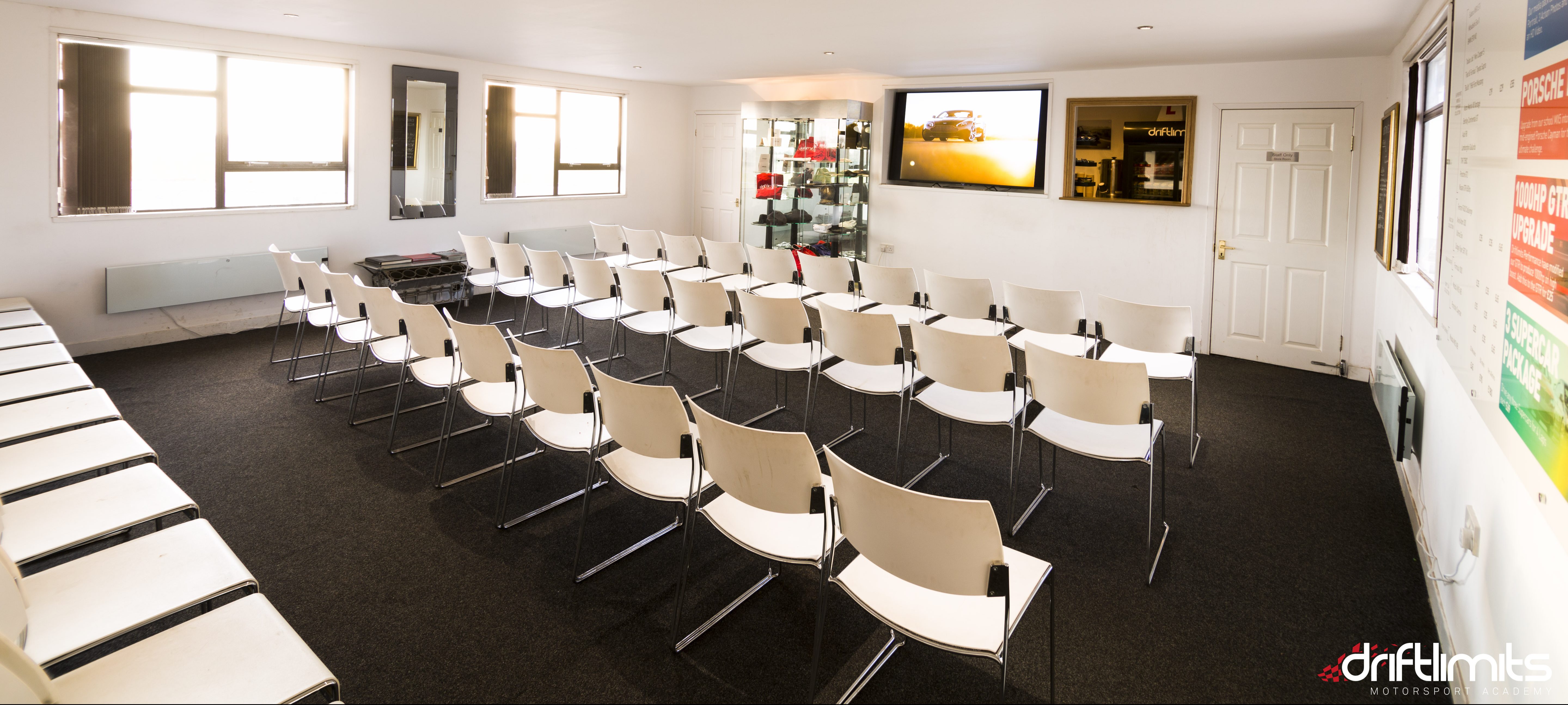 UPDATE - 30/11/2021
OUR MASK POLICY HAS UPDATED IN LINE WITH THE LATEST GOVERNMENT ANNOUNCEMENT.
PLEASE READ BELOW TO BRING YOURSELF UP TO SPEED.
Mask usage - new requirements.
In line with the latest announcement from the UK Government, masks and face coverings are now required in some settings.
We require that masks are be worn when with us, in our cars and in our briefing room / café.
We recommend you keep them on at all times, for the safety of everyone on site, however only insist that you do whenever you interact with our staff, are inside our visitor centre, inside a car with an instructor or interacting with other visitors. Each person that wears a mask reduces the chance of any virus being transmitted. If we all wear them, the risk is reduced significantly further so let's beat it together.
We understand they aren't the prettiest things so if you want to take them off when having your Portrait Photos taken, no problem, but please put them straight back on.
Our previous policy for mask use has been reinstated.
While in our cars, masks must have a rating of N95, KN95, FFP2/3 or greater filtration. This is to ensure that our instructors and guests have the highest amount of protection when in cars. These masks have been verified by government bodies around the world to sufficiently filter viral particles.
We have acquired a stock of N95 masks and are offering them at a great price to all our guests should your mask not meet this grade.
All our staff will be wearing them at all times for your protection. Please, respect our staff and respect our other guests and keep safe.
Please note : Those with medical exemptions will not have to wear masks, however the instructor will wear a mask.
Car windows may be opened slightly to aid airflow while inside the car.
Self isolating? Read here!
If you have to self-isolate because:
A: You have been in contact with a confirmed case and have been told to self isolate by the NHS.
B: You have tested positive from a PCR Test and have been told to self isolate by the NHS.
C: You have tested positive by Lateral Flow Test, registered your result and have been told to self isolate by the NHS.
We are happy to offer you 1 x free re-booking, however current policy is we do require evidence of this to ensure our 1x free rebooking policy for self isolation customers is not being abused. We have unfortunately had cases of this occurring of late and this has left us with no option but to check for validity to the self isolation before granting the free rebooking now.
If you do not already have your isolation notice as proof please follow the link below to the NHS website to request this:
https://111.nhs.uk/isolation-note/
We kindly ask you to email us within 30 days with your new chosen date and time from our online availability at the link below:
https://driftlimits.co.uk/experiences/
Please note:
Should you wish to amend the date of your re-booking for any other reason, this may incur a re-booking fee in line with our terms and conditions.
When are you re-opening?
WE ARE OPEN!
No lockdowns are in effect!
Why can't I call you?
We do have telephones in operation.
Our lines are as follows:
Enquiries: 07735 140 083
Enquiries: 07723 125 084
Track (late arrivals): 07828 255 899
Office Hours: Mon,Wed,Thur,Fri,Sat
08:30-17:30
PLEASE NOTE: Our staff are working as hard as they possibly can. We usually state a reply within 2 working days – however due to a reduced team size, this may take longer and we ask that you bear with us. We are constantly being adversely affected by a new foe, the 'pingdemic' in which our staff are forced to self-isolate.
We have telephones located in our offices and at our circuit.
Our staff who are self-isolating also have phones to assist you remotely.
Please only call the circuit telephone if you are going to be late, not for booking enquiries.
We work through emails chronologically as they come in, to be fair to all our customers.
Chasing emails will result in your email being pushed to the back of the queue and will likely delay any response. PLEASE do not send multiple emails to us. This will cause issue in assisting you further.
Be patient, be kind and we'll help. Being abusive to our staff is not something we will accept.
I've got another query
Sorry about that, we'll be updating this as much as we possibly can to be in line with the current situation.
You can always have a look through our Terms and Conditions Page for more info.
If you can't find it there, the next step is sending us an email.
You can do this via the contact us page or at info@driftlimits.co.uk