Driver & Spectator VIP Upgrades
Academy VIP Driver Upgrade
Become a VIP Driver for a wide range of exclusive benefits. Visible to us by your Drift Limits VIP Lanyard and card, we will make sure you're first out on track with our senior, most experienced instructors. You will also be offered extra laps and an exclusive price on our Media Pack deal. Don't forget to visit reception before you go to pick up your free Drift Limits Merchandise!
X2 Additional Driver Laps
Specialist Instructor – Drive Harder & Faster 
Designated Instructor for your whole experience 
First on Track VIP Treatment
£10 off the Media Pack price 
The Drift & Racing Line Trophy Challenge included
Free Drift Limits T-Shirt / Beanie / Cap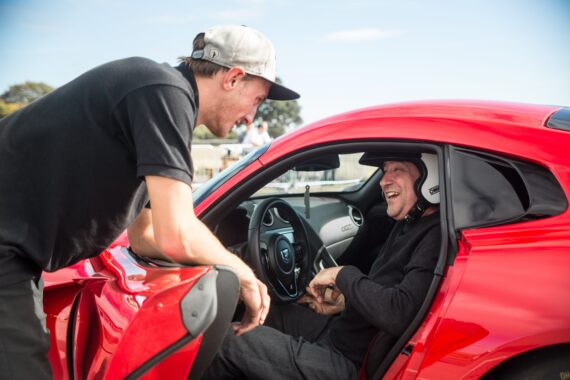 Academy VIP Spectator Upgrade
Upgrade your Spectators along side VIP Drivers. An Academy VIP Spectator will get the same Drift Limits VIP Lanyard and card as our academy VIP Drivers, giving them exclusive access to the site. VIP spectators will be offered a personal interactive pitlane brief – showcasing all your favourite cars. This also includes a ticket for the VIP Spectator Double Decker Bus so you get the absolute best view from right in the middle of the track!
A Personal VIP Interactive Brief showcasing Your Favourite Cars
A ticket for our VIP spectator bus – watch from the middle of the track!
Free Tea & Coffee All Day Long
Free Drift Limits Academy VIP Lanyard, Keyring or Sticker
Must be accompanied by a VIP Driver Upgrade* vip spectator bus is subject to availability on the day.