Experience Photography and On-Board Video
We offer the highest standard of photography and video for our participants to capture the excitement of their experiences.
Our photographers turn your memories into art, with images worthy of the best coffee table books.
We have four options to choose from and all of the flexibility and style you could expect.
Personal photography and videography is welcome from the waiting areas which give a good vantage point into the pit-lane and beyond, and our elevated platforms are perfect for those hoping to grab a wider shot. In the interest of your personal safety, track-side areas are off limits.
Portrait Photography
Our pit lane portraits are a customer favourite as they incorporate not only your chosen car, but also your face and/or body – something which is not always guaranteed with our action shots.
If you have purchased a pit lane portrait, one of our professional photographers will come and have a chat on the day and find out exactly what you would like.
You have control over your image – whether you'd like to stand next to the car, sit in the drivers seat or strike a killer pose. And of course, we will always perfectly capture that winning smile and the excitement in your eyes!
The portrait option is one of the best ways to show off the cars that you experienced on your day, whether you drove, had passenger laps, or simply took a look inside.
Photos can be taken of and with whoever you would like, friends, family, children and parents.
Have a look below at some of our favourites!
Action Photography
If you would like to capture the speed and thrill of your experience, our action photographs will be the perfect addition to your day.
Our in-house photographers will be ready and waiting for you, positioning themselves in different locations so that each photograph is different and tailored to you.
On the day, the photographer will ask which car you would like to have your photos taken with while driving. Extra photos can be purchased on the day if you wish to have photos in more than one car.
You can expect to receive images that show the car in full, on track and show you driving as clearly as possible.
Below are some genuine customer examples for you to get a feel of the quality of our photography.
On-Board HD Video
We use GoPro Hero 9 cameras recording in Full HD with HyperSmooth Stabilisation, mounted in car to catch all of the action inside and in front of the car. This way, you'll not only be able to watch back your video and show off your laps, but also analyse your driving technique in great detail.
Before you go out on your drive, you'll be given a lanyard with a Micro SD card attached. Please make sure this lanyard is visible to your instructor(s) so that they are aware you have booked a video package and can set up the GoPro accordingly before driving.
You can record one of your cars when purchasing the Video Package on its own or if purchased as a complete Media Package you can record up to 2 cars.
If required, we will use a Helmet mount as an alternative.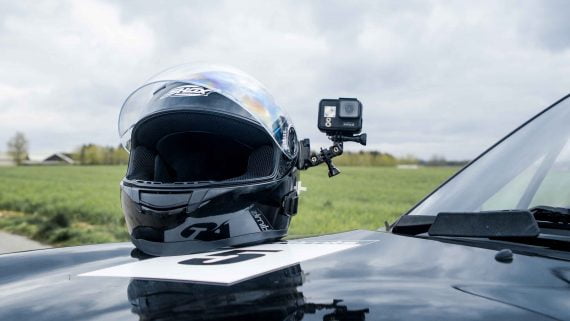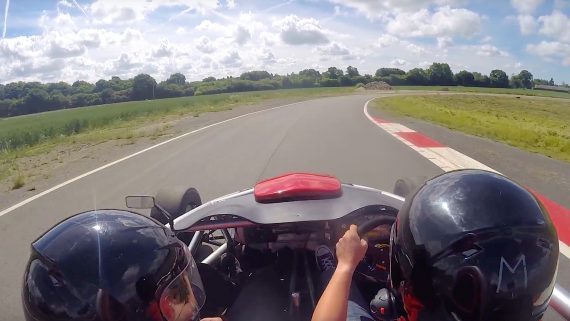 Jordan F1 Car Photoshoots
Not a bolt-on, but a media based experience, why not spice it up or bring someone into the fun with our two F1 Car Photoshoot packages?
Receiving Your Media
Video
Once you have completed your experience, the lanyard, SD card, and SD card reader are yours to take home. You can insert the card reader into any USB device that can play video files to watch back your experience and show off to your friends and family.
We recommend you copy your video to another device to be sure that it cannot get lost or corrupted.
Photographs
All your photographs will be edited by our photography team to ensure you receive the best quality images. We pride ourselves on providing an accurate representation of your experience and memories you want to share with friends and family.
We ask that you allow up to 3-5 working days to receive your images, however they may be with you sooner. Our photographs are supplied via WeTransfer. We recommend you keep an eye on your inbox and spam folder for the delivery email.
All your media will be sent to the email address that your experience was booked with but you are welcome to specify the address on checkout.
Please note that the download link to your photographs and videos will expire after 4 weeks of the send date.
Professional Photo Printing
What better way to remember your experience than to hang a professional photo pride of place in your home or office?
We use the latest Canon Photo printers with Chroma+ inks to ensure your prints will last for years without fading. Your photos will be printed with a beautiful glossy finish ensuring the best professional quality.
Experience photography must be purchased on the day prior to ordering a framed print.
If you would like a print of our other Drift Limits artwork, please speak to a member of our team.
Any photo you see on our website or at our venue can be purchased and we are happy to post prints and frames to you.
All prints will come with a stylish black frame included.
6×4 Framed Print £8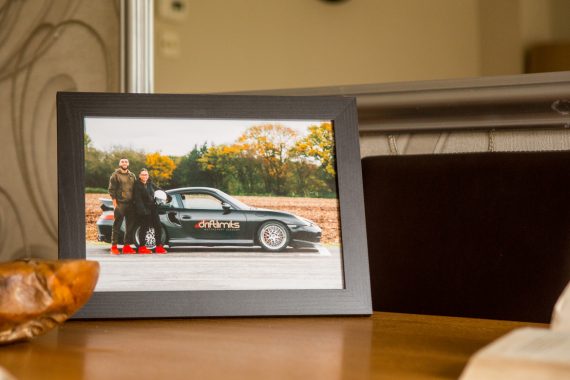 A4 Framed Print £15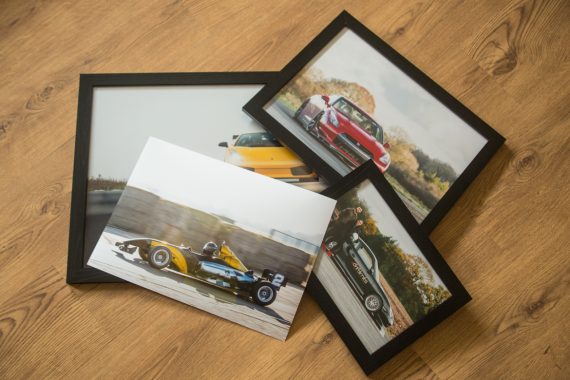 A3 Framed Print £25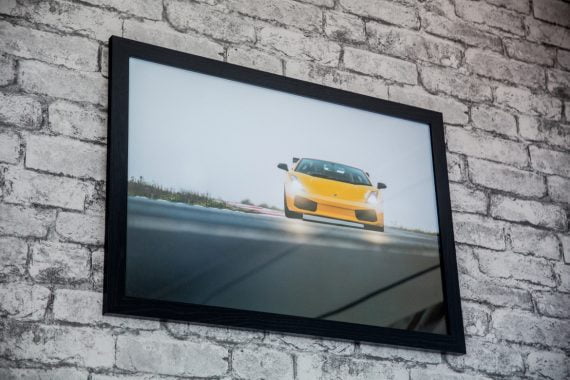 Social Media
Social media is a huge deal to us. We love seeing how much you enjoyed your day from your own, unique perspective and of course, you get to share your experience with those that weren't with you on the day (hopefully making them incredibly jealous so they come with you next time). Remember they can share your Driver Club discount so tease them with that too!
We're active on our pages and if you tag us in your photos, we're happy to back up any claims that you were an absolute legend and that you were tearing up the track at unbelievable speeds.
You can find us on Facebook, Instagram and Twitter
DL PHOTO CLUB
The world deserves to know how much of a great time you had at Drift Limits and we want to thank you for coming along.
With #driftlimits applied to your photos on instagram, you can be entered into our monthly competition to WIN EXPERIENCES AND MERCHANDISE!
Sound too good to be true?
We're happy to say it really is 100% genuine and absolutely true.
All you need to do to take part is follow us on instagram and upload a photo of yourself, friends or family having a great time (at Drift Limits of course) using #driftlimits to be in with a chance of winning a Secret Super Car experience or an item of Drift Limits merchandise.
No purchase necessary, no experience necessary. You could just come along, take some pics and win!
Take a look at the competition right now – #driftlimits on instagram
Winners will be announced on the first Tuesday of every month so please get your entries in before then. Good luck!
Please check our Instagram stories page @Drift_limits for full Terms & Conditions