BOOKING INSTRUCTIONS
Overview
Click on the menu and select experiences – select your experience category.
Click on your experience.
Select a date and time from our availability.
Add to basket, check the experience details are correct and proceed to the checkout.
Choose a voucher provider from the drop down list under "Have a voucher".
Click "Apply Voucher" and enter your voucher details.
Fill in your details and driver's name under "Driver Name".
Place an order and wait up to three working days for a confirmation e-mail to be sent to you.
Tips
Dates are released at the beginning of each month and range two months in advance.
Green dates have plenty of availability.
Red dates are fully booked.
White/Grey dates are/will not be available.
"No blocks available" means this date is fully booked and is still updating in our calendar.
Voucher details/codes will be entered at the checkout to provide a deduction on the experience cost, the full cost of the experience will show until then.
A confirmation e-mail will be sent to the e-mail address provided at the checkout.
There is an additional surcharge fee for Saturday bookings on all experiences excluding junior/under 17 experiences.
STEP 1
From the Home Page, click on the Menu at the top left of the page and select EXPERIENCES and select your category from the drop-down menu. We will choose SUPERCARS & RACECARS for this guide.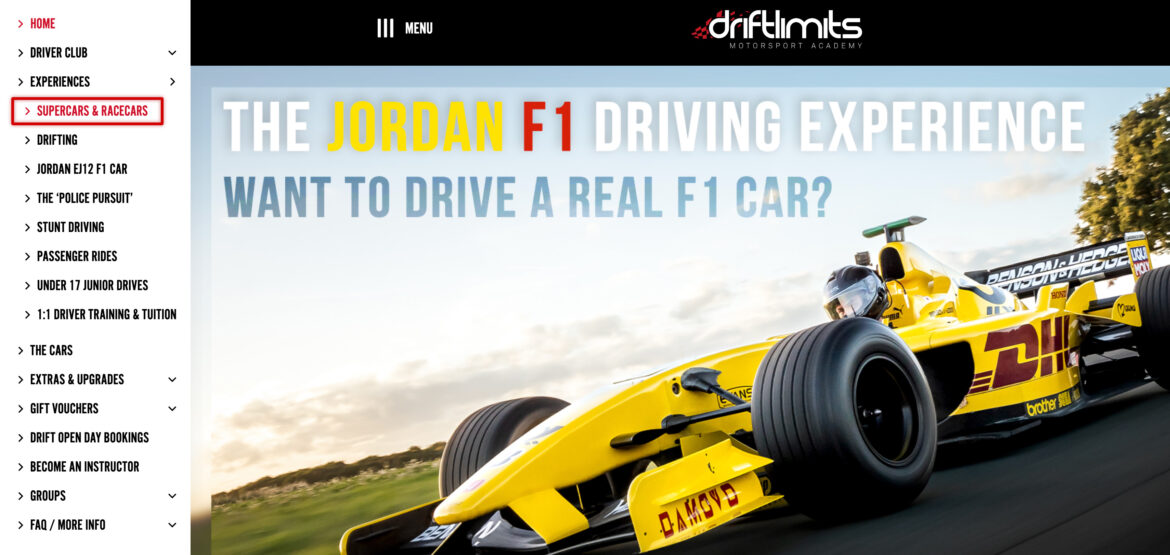 STEP 2
Please select the experience your voucher is valid for. For this example, we will choose SUPERCHARGED ARIEL ATOM 300.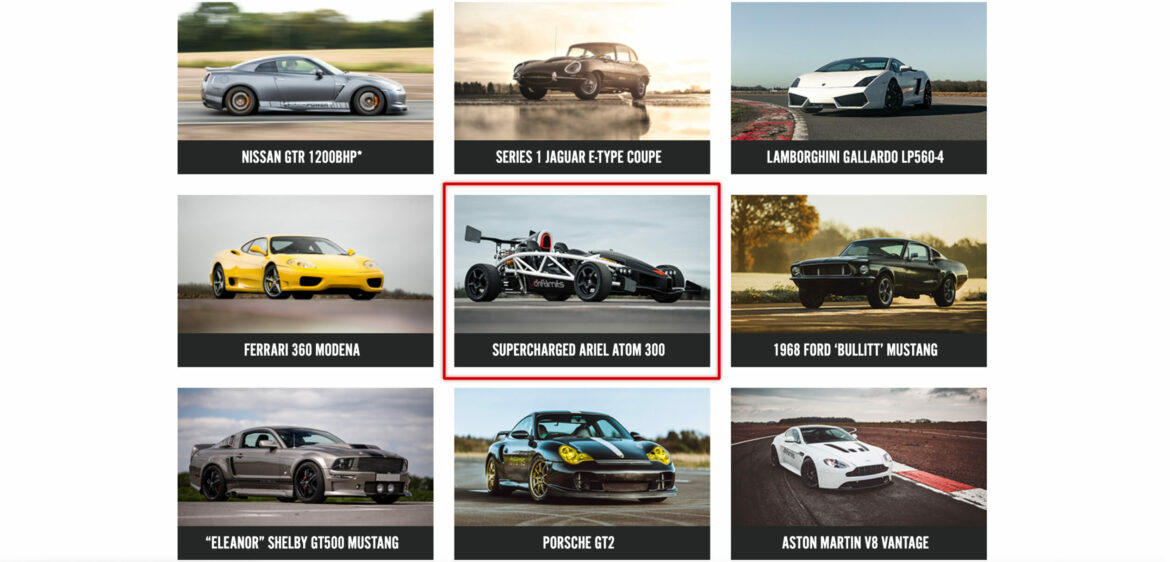 STEP 3
Once your experience page loads, please scroll down to the calendar at the bottom left of the page and select your experience from the drop-down menu and then select your desired date and time from our availability. Once you are happy with your choice, please click BOOK NOW.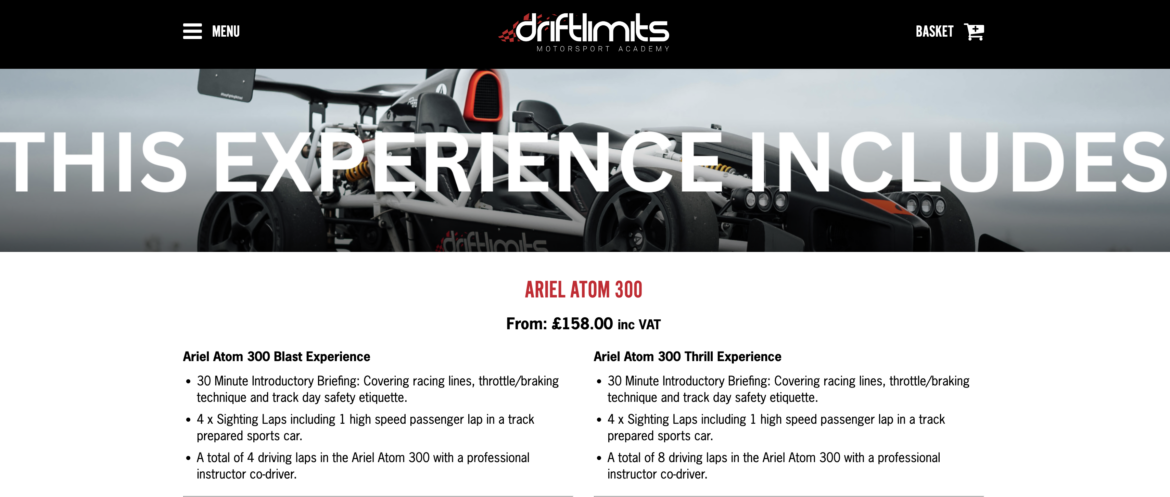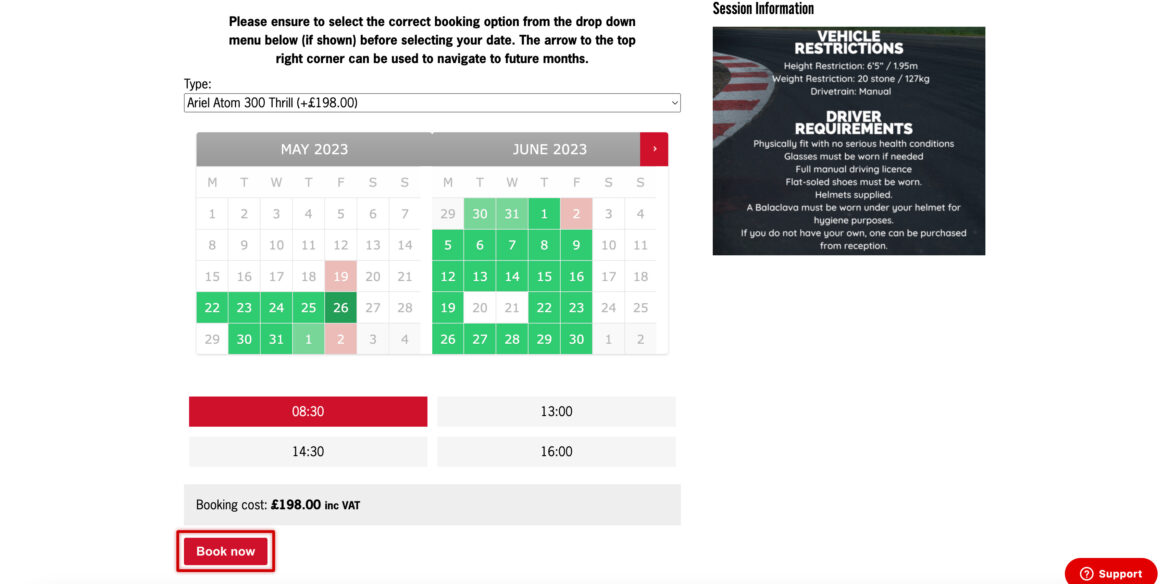 STEP 4
Please confirm the experience details are correct in your basket and scroll down to the bottom of the page and click PROCEED TO CHECKOUT.


STEP 5
To apply a voucher, please select CLICK HERE TO ENTER YOUR CODE and select your provider from the drop-down menu and click APPLY VOUCHER. It will then ask you to enter your voucher code specific to your provider. Please make sure this information is correct as it can delay your booking.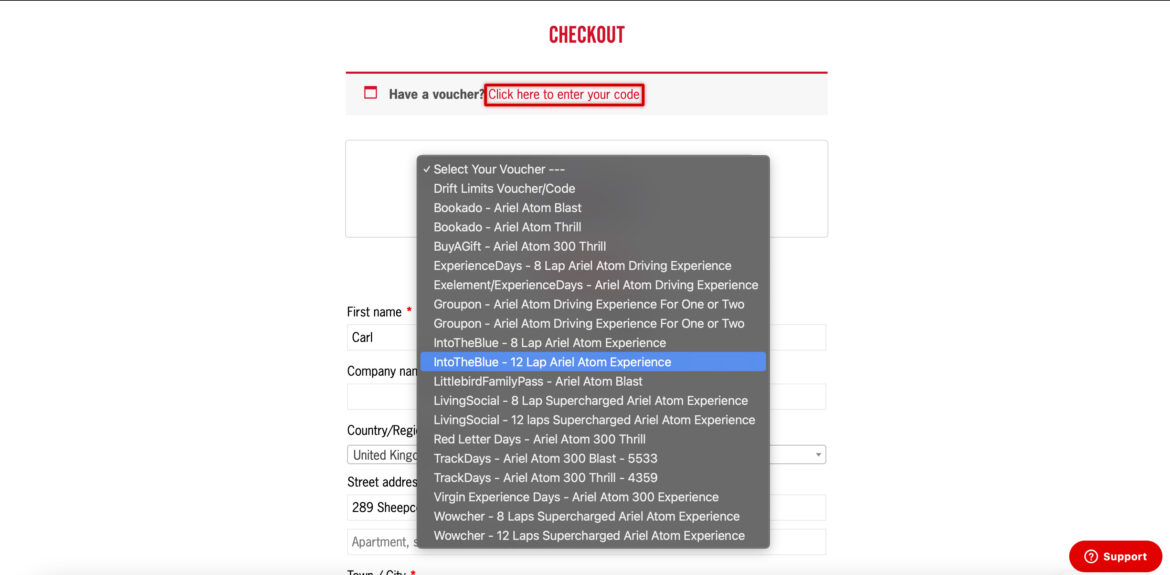 STEP 6
Please fill in the billing details and the PARTICIPANT'S FULL NAME as accurately as possible. If you need to supply any further details or special requirements please do so in the ADDITIONAL INFORMATION box. Additional extras can also be added by ticking the relevant boxes.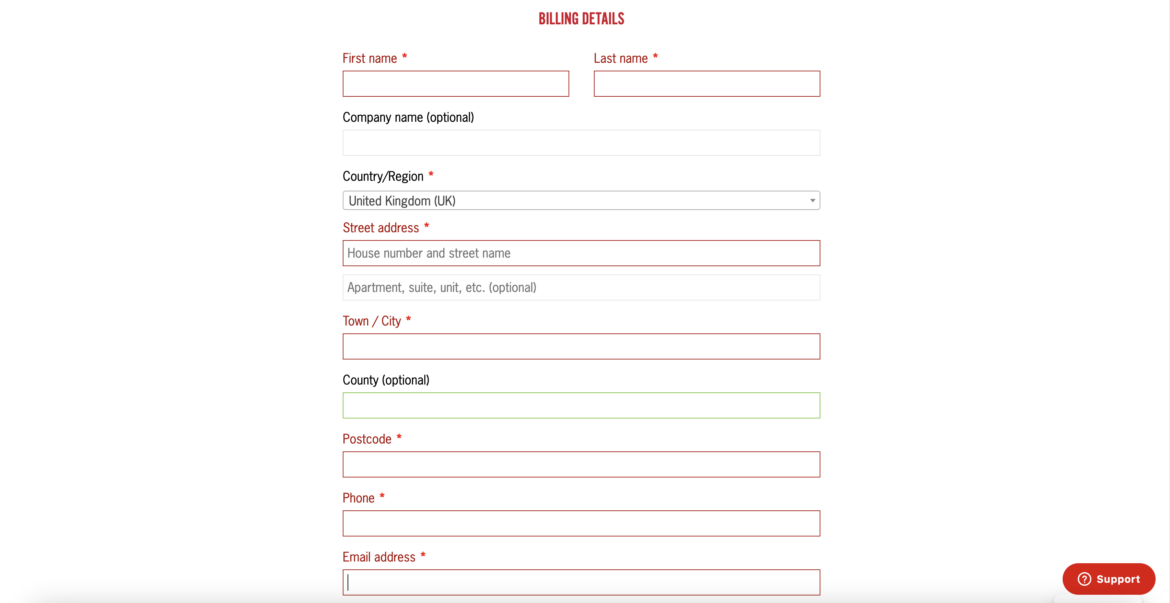 STEP 7
Please review your booking details, read and agree to the terms and conditions. If you are happy with all of the above then please click PLACE ORDER.
Once you have placed your order, a summary screen showing your order number, booking reference, and details will appear. We would advise making a note of your order number at this point, however, you should also receive an email containing all of these details.
Please allow 3 working days to receive a confirmation e-mail. This may also go into your Junk/Spam folder so please check in these locations.
We look forward to seeing you soon!