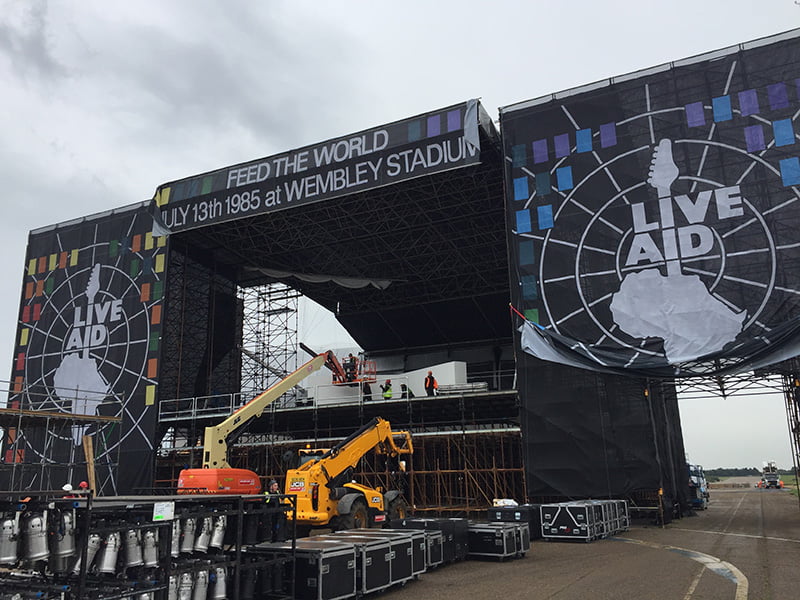 WHERE THE ACTION HAPPENS
The Driftlimits complex has a large expanse of asphalt runway amidst approximately 20 acres of wide open farmland making the site a perfect proposition for Film & TV production.
Situated 20 miles away from Central London and close neighbours to Warner Bros Leavesdon, Elstree and Pinewood Studios, our site is the most convenient location for filmmakers looking to stretch their legs and imagination.
The huge space allows for the creative mind to start with a completely blank canvas. With clear horizons as a backdrop, both concrete and open field options make the site incredibly flexible. In 1942 Bovingdon Airfield was built to fly bombers during World War II and decommissioned in 1963 as a USA Airbase. The land has been predominantly returned to agriculture but the concrete taxiways and runways have been developed into motorsport circuits. We have a large expanse of both original textured concrete surfaces and smooth racetrack finished tarmac ideal for stunt and vehicle rig shots.
We invite clients to use the location to create their own sets, whether it be for small TV commercials, music videos or on a larger blockbuster scale with no studio height restrictions by neighbouring radar stations.
The site is accessible for almost anything and can be shaped by industry professionals for their specific needs; making an ideal space for vehicle testing, action shots and stunt performances.
Drift Limits pride ourselves on affiliated work and training for the British Stunt Register.
A number of our charismatic and enthusiastic staff have a wealth of experience featuring in Blockbuster sets and presenting for various TV programmes. We are comfortable providing professional industry training service for stunt performances such as Mission Impossible using our site as a set for specialist vehicle rigging shots and stunt sequences.
Contact us now for details, we can accommodate future planned and last minute enquiries.

Television
You've probably seen us on TV without even knowing it. We've had multiple projects shot at our track just to use the wide open space we offer.
Other times, you'll know it's us whether it's  Driftlimits featuring on ITV's Dancing On Ice series with ITV's studio based on the airfield it's hugely convenient for the stars to pop by for a drive in our supercars! BBC Click have shot incredible footage with us, basing one of their episodes at our track and using our cars and stunt team.
We're so much more than an airfield to record at. If you've got a project needing open space, cars, light or even just prop cars, we're your first point of call.
Film
We're rather experienced when it comes to film. Everything from the largest action blockbusters to contemporary productions, we can host and assist you with. The entire Live Aid stage for Bohemian Rhapsody was constructed on our main runway. We helped Mission Impossible with Stunt procedures. We've been to the movies and we've starred in them.
Not just a venue for your production, we can offer full professional support with videographers, photographers, drone pilots, stabilised car-mounted camera rigs and of course, the cars and drivers too.
Drift Limits are a filming location with drivers, cars, instructors, stunt performers and training all in one place.
Stunt
Work with some of the best stunt professionals in the industry directly through us, with a diverse range of racing, drifting and precision driving, we can provide not only a place for you to perform stunts, but the people that perform them. We have experience working closely with production to provide risk assessments, plan and coordinate action sequences and car chases.
From drivers fully trained in high speed tracking shots and stunt manoeuvres to the man on fire jumping from a height, we've got the talent and stunt doubles for productions worldwide.
If you need a practice space for your stars who like to do their own stunts or need a little help brushing up on their skills, we have dedicated space away from prying eyes and can supply consultants to help them pull off that bespoke stunt sequence and build a mock set to gain confidence for the shoot required.
Filming Location
The Drift Limits complex includes many different areas for filming potential.
Pit & Paddock Hospitality Suite
Our site is clearly designed and marked as a motorsport venue with styling cues all around that can be used as background. With motoring photographs and imagery, TVs and more, it's ideal as a set. The picnic area outside can be used as a meeting place with tables and chairs for scenery that backs onto our pit lane area.
Marked out clearly for our own cars getting ready to go on circuit as a calm, ready place or a bustling hive of activity, our pitlane makes a beautiful place to background a motoring scene including a F1 style large podium for championship winning shots.
Supercar Circuit (Circuit 112)
With long sweeping corners, technical turns and high speed directional changes, this circuit would make any pilot from USAAF Station 112 smile as they fly through each turn. It'll also make your director of photography laugh with glee, with wide spaces for panning shots, detailed approaches and passes and great action.
If you need footage from inside or outside cars, we've got mounts, rigs and stabilisers on site available for use with our own media team able to support.
If you're looking for somewhere to shoot some incredible stunts, we've got multiple areas on site including a skid pan. The show 'You vs Chris and Kem' where they challenged an ex-rally driver to some stunt driving was all shot in our expansive stunt driving areas.
Built as the main runway section for RAF Bovingdon and used as Station 112 BV / ZZ by the USAAF in WWII, this mind blowing long area of hard-standing allows the most inventive of film directors to construct anything they want with almost no limitations. The history of this site is incredible, not only for film uses – which it has experience of dating back many decades!
Tight handling Circuit (B17 Bomber)
Located on our Runway is a stunningly technical circuit, designed to feel the incredible handling characteristics of single-seater and race vehicles. Laid with the highest grade racing tarmac, it's a smooth haven for drivers. If you're looking for some seriously cool driving shots, this track offers beautiful positioning for cameras high and low, near and far.
Also on our Runway is our Drifting Circuit. The home of tyre-smoke and sideways action, a great filming location for any drift piece. Dramatic helicopter chase scenes have been filmed here whilst in pursuit of a drift car.
Farmland Background / Impressive Vistas
Why just come for the driving? Set in 20 acres of farmland, Drift Limits has some beautiful landscapes surrounding it and if you're looking for sunsets and sunrises above silhouetted rolling green fields beyond, look no further.
Previous Projects
These films below have utilised the Bovingdon Airfield Complex
Bohemian Rhapsody

Built the Full Size Live Aid Stage on our Runway!

The Mummy Returns
World War Z
Harry Potter

Stunt Area utilised for training

Batman V Superman

'Countryside' set developed and filmed

Suicide Squad
Fury
633 Squadron
The War Soldier
Mosquito Squadron
Hanover Street
1917
Young Sherlock
The Avengers (TV)
Blakes 7
ITV's Dancing on Ice

Fun 'cutaway' segment with star and trainer driving cars on track

Sky Sports
BBC Click

Electric Car Special including lineup of vehicles, race between Tesla and Lamborghini Race Car

Wheeler Dealers

Vehicle Handover segment with cars driving around circuit in background

The Chicken Connoisseur

Passenger ride in vehicles while trying to eat chicken

Drift Queen

Becky Evans with Garage D & Red Bull, Training on Drift Circuit

Rich House, Poor House

Driving Experiences for a family filmed for television

You vs Chris & Kem
Young Sherlock
Filming Services
In addition to being a venue, we have our own on site media team.
Professional Photography, Drone operation and Videography with a sizeable toolbox at their disposal.
In our day-to-day operation, we produce Portrait Photos and Panning Shots for customers, HD-Video from helmet and car mounted Go-Pro cameras, gallery photos of our cars for web and promotional use and a host of video content.
We are very proud of the quality of what we produce and regularly are commended on the quality of our work, constantly being asked if we contract in!
If you're in need of a further lens or two, our team can assist you with all of these measures and ensure that you have the equipment at your disposal in order to get the shots you need.
Stunt / Precision Driver Services
If your project requires driving, it's safe to say that you've chosen the best venue at Drift Limits.
Not only an ideal film location venue, but also the best team of stunt drivers at your disposal for any kind of performance.
Whether it's photogenic smooth driving for manufacturer commercials, enthusiastic high speed tracking car chase action shots, tandem drifting or an inch perfect high speed reverse j-turn into a parking space with a burnout exit whilst in pursuit with a helicopter our professional drivers are more than happy to assist with stunt production and coordination if needed.
If your stars are required to make the performance themselves, we can give all the training they need to be able to do it on a closed mock set to perfect the shoot required for when on location. No matter what weather conditions, terrain and obstacles we have experience and can assist co-ordinating the stunt sequence on our expanse of airfield. Our specialist stunt driving team can be made available to travel to designated film locations worldwide. We have experience in both training individuals, advising stunts, risk assessments and featuring in high pressure production films with the likes of Mission Impossible and The Mummy.
High Speed Driving
Stunt Sequences
Drifting
Driver Training
Stunt Coordination.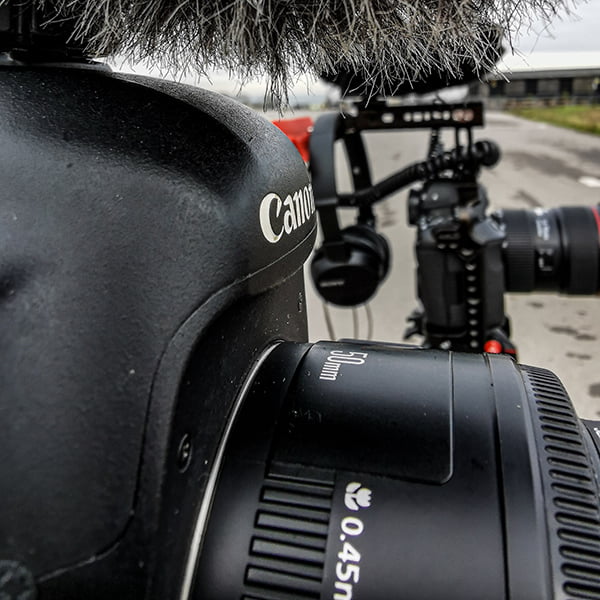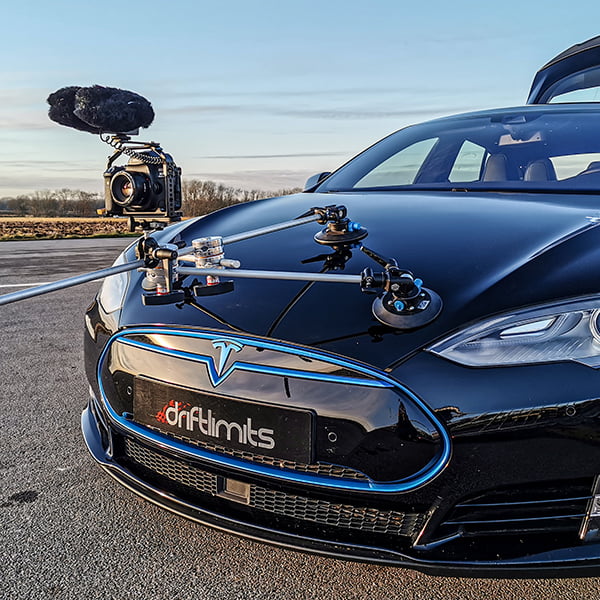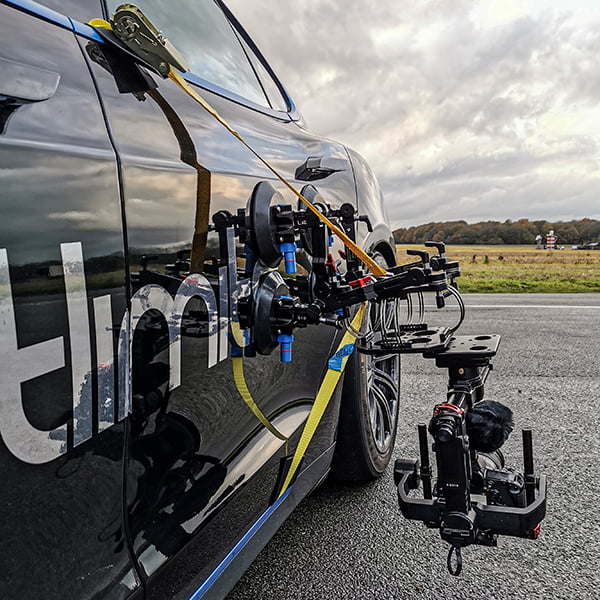 Music Video
The perfect venue with the perfect props.
If we can host a stage worthy of Queen, we can host anything.
Supercars, Race Cars, Tyre Smoke, wide open spaces, high speed driving, stunts, space for stages…
Just let your imagination run wild, ours already is and already has. Even our car park with some resting cars has featured in rap videos.
With our in-house media team available for support, we can offer more than just props and plots.
YouTube
A favourite venue of the influencer, lifestyle blogger, car enthusiast and adventure seeking Youtuber, Drift Limits has seen many a vlog shot from it's pit lane and on track. We've made our own with our specialist equipment and we can help with yours.
If you're looking for incredible content that will wow your audience, we're more than happy to help out, if you work with us.
We've several levels of Collaboration that we can offer, from posts and mentions to branded driver club pages and experiences that earn you commission.
Photoshoot
There are many reasons why we produce such incredible content at Drift Limits, one main factor being our enthusiastic media team who are industry experts in their field of action photography and videography. With our help we can capture the perfect moment!
Our cars are some of the most beautiful works of art to have ever been created by man.
The lighting available to us at our vast airfield site can provide some of the most beautiful opportunities.
We've shot not only our cars, staff and customers, but their cars, their friends and family and pets too.
If you're looking to spice up your 'gram or produce stunning spreads for a fashion magazine, we've got everything you need.

Music Video Venue and Production
If you're looking for a background to a music video, it's really a no-brainer.
Fast Cars and Music go together like no other pairing before.
Static shots in the pitlane, driving sequences, stunts and more are all achievable for the best footage imaginable.
We've hosted Ash and Ultranate for full scale production and many independently shot scenes for rap videos from our car park to our pit lane area.
YouTuber and Influencer Content Production and Collaborations
We're inviting you to undertake a custom driving experience, on us!
We're looking for content creators who will document their time with us and create great content showing the world what it's like at Drift Limits. We're incredibly confident in the quality of what we offer that we can guarantee that you'll have a great time and want to tell everyone about it.
Visit our Collaborations page for more information.
Become a British Stunt Register Qualified Movie Star
Stunt coordinators seek stunt drivers with a history and diverse range of driving experience, so that they are confident the team will be able to perform professionally on set in a high pressure environment with little margin for error.
It's often very hard to break the mould from being an accredited stunt driver to actually getting your foot in the door without prior portfolio work.
We endorse a specially designed industry training programme as an affiliate for the British Stunt Register with our 1:1 courses.
Within our course we are able to film you performing a variety of custom stunt sequences in a controlled set including rig and tracking shots; all shot by a professional videographer for you to showcase your skill as a stunt driver.
More more information on our courses please visit: https://driftlimits.co.uk/bsr-stunt-1-1/
Drift Limits are proud to be an exceptionally imaginative, creative hub of enthusiasm. If you have any ideas, please lay them upon us.
We pride ourselves in our independent way of thinking.
There are no set menus here.
At Drift Limits, you can touch the animals… and drive them.