Special Offers
Did you know you can get up to 50% off our experiences, for life, absolutely FREE?
Just click here to sign up to Driver Club and you'll get access to codes, discounts and offers
for you, your friends and your family… for life.


We'll send you an email with the password to access all our discounts once you confirm your membership.
The Original Collection
These experiences, usually hidden away in Driver Club, are now accessible to everyone as a taster of what Driver Club has to offer.
They're soon to return however, and you'll need to sign up to get the 50% off price – so grab them while you still can!
The 'Police Pursuit' Experience
---
Take driving experiences to another level and feel the pressure of this immersive and hugely intense adrenaline fuelled rush. Take the role of a fugitive on the run in a real high speed car chase who has just been reported for the felony crime of aggravated robbery and a recent GTA.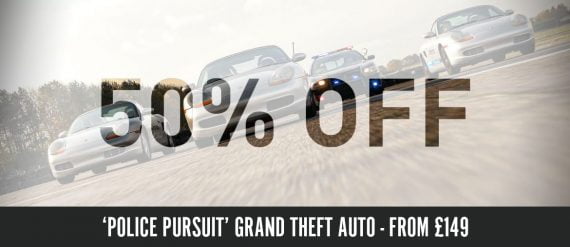 Two Secret Supercars Experience
---
The Secret Supercar experience is perfect if you're not sure what you want to drive, just that you want to drive fast…in something seriously cool. When you sign in on the day of the experience you'll be assigned your supercar which will be eagerly waiting for you in the pits.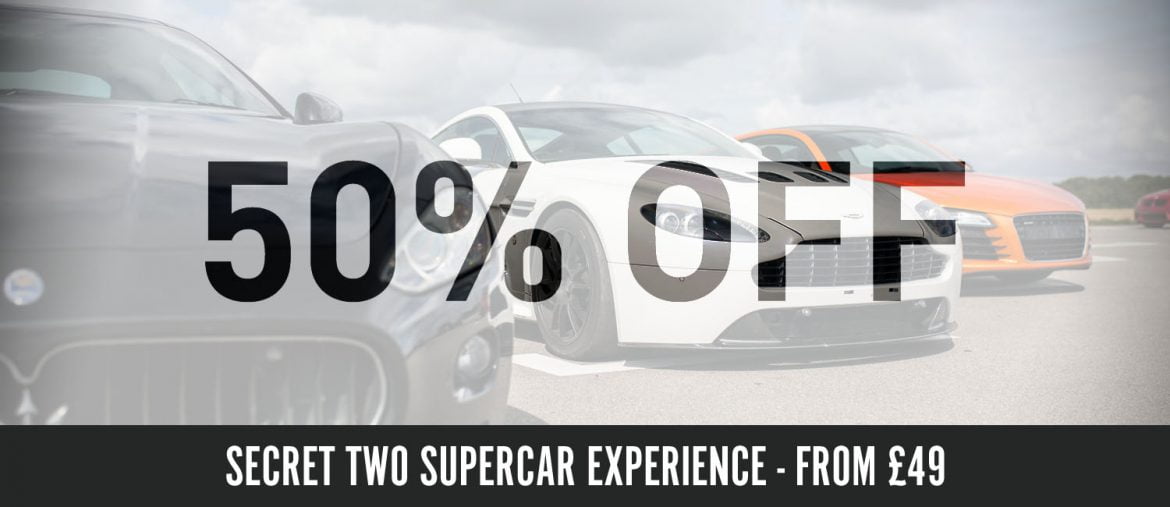 Not ready to pick a date? Buy a gift voucher.