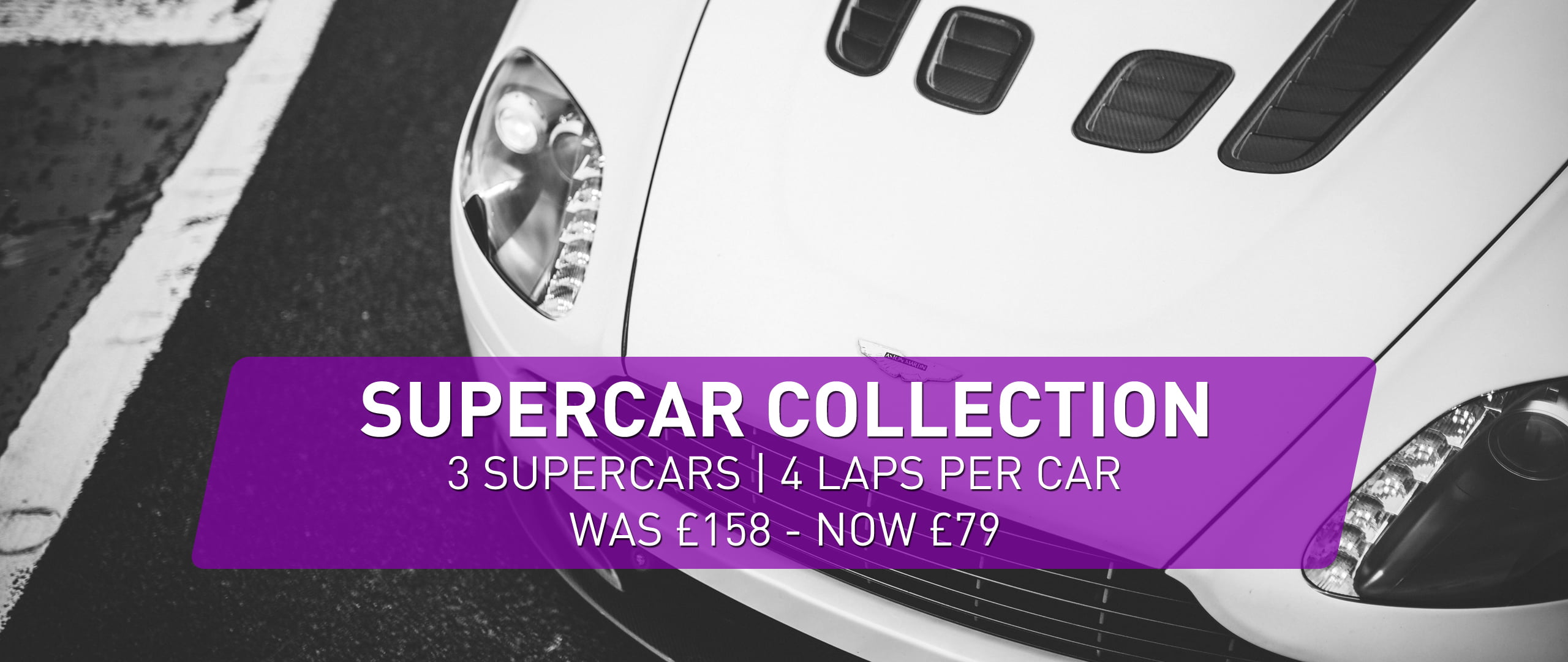 DRIVER CLUB – Supercar Collection
If you enjoy speed, excitement, adrenaline, and good humour; then our newly founded 
Supercar
Collection
 Experience is now open to the public as a promotion to our exclusive Driver Club; making this the perfect choice for those hedonists out there! Choose your favourite three Supercars from our extensive fleet, ranging from iconic classics to thoroughbreds for 4 laps in each whilst you develop your performance driving and explore the corning capabilities of these dream supercars. The Supercar Collection includes our fan favourite flagship vehicles normally exclusive to our driver club members*: Ariel Atom 300, Nissan GTR 1000bhp**, 68′ Ford Bullitt Mustang, Dodge Viper Srt VX amongst many others found in our supercar fleet making this the perfect flexible gift for for anyone who shares a passion for cars and performance driving as we do.
30 Minute Introductory Brief: Covering racing lines, throttle/braking technique and trackday safety etiquette.
4 x Sighting Laps including 1 high speed passenger lap in our track prepared sports saloon car (Evo X, Impreza Sti or BMW M3)
4 x driving laps in 3 cars with 1:1 tuition from our motorsport instruction team.
*Please note car choices are to be made on the day and are subject to availability.
**Nissan GTR 1000BHP boost upgrade available at an additional £19 on the day.
Please note that we release a new month's worth of dates at the beginning of each month. Our bookings are non-refundable and a re-booking fee may be applicable for date changes once the order has been placed.
Session Information
Height and weight restrictions can be found here
Physically fit with no serious health conditions
Glasses must be worn if needed
Full manual driving licence
Flat-soled shoes must be worn
Calendar Key:
Red: Fully booked
Green: Spaces available
Green with brown corner: Limited spaces available
Date not highlighted: Not available