THE LONDON MOTORSPORT EXPERIENCE – DRIFT / SUPERCARS / RACE CARS
The perfect driving gift for any petrol head, the London Motorsport Experience offers an array of driving experiences for an action-packed day at the London Motorsport Circuit.
  This race day gift provides the driver ultimate flexibility on the day*.
Choose your favourite type of track driving package from three motorsport options on the day*: Supercars / Racecars / Drifting
Then select your favourite car from one of the biggest motorsport fleets worldwide.
Located only 40 mins from Central London.
This driving gift is perfect if you're not sure what type of motorsport to try, or are absolutely car-mad and need to experience absolutely everything!
Our London race circuit is home to four purpose built tracks, home to:
Drifting | Supercars | Race Cars | Stunt Driving,
Single Seaters | Jordan F1 Car
One of a kind, the only facility in the world to offer all this motoring fun!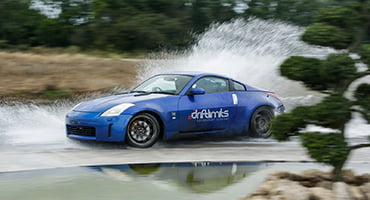 OPTION ONE
12 Lap Experience Drifting
& 12 Lap Secret Supercar
The skilful art of drifting first originated in Japan and has now become an internet sensation exploding into pop culture with the likes of 'The Fast & Furious'. It's now your turn to try your hand at sending our drift prepared cars completely sideways bouncing off the limiter lock to lock to learn this dark art..
Followed by,
Secret supercars – this mystery driving experience builds up tension, offering the drive of 2 supercars which will remain a complete surprise until the moment you are taken out to a supercar by our team. You will be buzzing with excitement until your car is revealed and you're behind the wheel!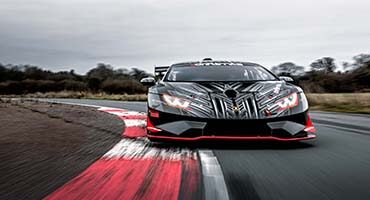 OPTION TWO
8 Lap Race Car Blast
(Ferrari / Lamborghini / McLaren)
Our racecar blast is now open to the public from our exclusive Driver Club; offering guests the reality of driving a selection of globally homologated race cars found nowhere else world-wide around our bespoke circuit. Join the club of extreme racers and choose one vehicle available on the day for 4 laps from our hardcore fleet of race machinery:
Ferrari 458 Challenge / McLaren GT3 / Lamborghini Huracán Super Trofeo Evo
Exclusive cars not available anywhere else in the world, all available to experience in their natural habitat,
right on your doorstep.
OPTION THREE
12 Lap Open Top Racing Thrill
(Ariel Atom / Radical / F1000**)
The Open Top Racing dream.
Feel the wind rush past you and the sensation of true freedom in the ultimate open top race car experience.
Choose from one of our incredible open top racers, you'll take to the track in the minimalistic supercharged go-kart that is the inimitable Ariel Atom or the Ridiculous Radical SR5, a road legal track monster with enough downforce to stick to the roof of a tunnel while driving.
8 laps in one of our open top race cars –
Ariel Atom 300, Radical SR5 or F1000
**F1000 Subject to £25 upgrade fee.

Please ensure to select the correct booking option from the drop down menu below (if shown) before selecting your date. The arrow to the top right corner can be used to navigate to future months.
Session Information
Calendar Key:
Red: Fully booked
Green: Spaces available
Green with brown corner: Limited spaces available
Date not highlighted: Not available
'No Blocks' message: No space available
*Experience option subject to availability, chosen in discussion with our team on the date of your experience.