Driver Club – Supercar Thrill
Driver Club Supercar Thrill Experiences
Only bookable by Driver Club members. FREE to sign up for instant access and discounts.
Input your Driver Club Password (sent via email or on your Driver Club Card) to unlock the calendar.
Select the car you wish to drive from the menu below.
Choose your Experience Date and Time.
Add to Cart, Checkout and DONE!
Book Direct, Save Money, Get More!
Driver Club Thrills give TWICE the laps as a Blast, for a fraction of the price.
Guaranteed to be cheaper than you can find anywhere else.
Includes
30 Minute Introductory Briefing: Covering racing lines, throttle/braking technique and track day safety etiquette.
4 x Sighting Laps including 1 high speed passenger lap in a track prepared sports car.
8 driving laps in chosen supercar with an instructor co-driver.
You can drive:
Aston Martin V8 Vantage / Bentley Continental GT / Audi R8 / Porsche 911 GT2 / TVR 350c / Maserati Gran Turismo / Lotus Evora / Dodge Charger Police Car / Fast and Furious Nissan R34 Skyline and Toyota Supra
Check out The Driver Club Flagship Thrill to upgrade to this carefully curated collection of our most unique and highest performing Supercars.
Flagship Cars : Tesla Model S P90D / Dodge Viper VX SRT / Ariel Atom 300 / 1968 "Bullitt" Ford Mustang / Ford "Eleanor" Mustang / Nissan GTR 1200 Horsepower / Lamborghini Gallardo / Ferrari 360 Modena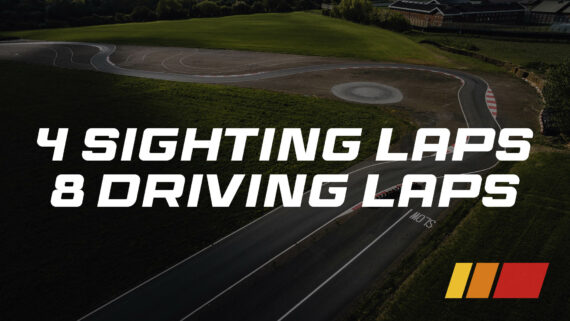 What Is a Driver Club Thrill?
The Driver Club Thrill is our way of saying, Thanks for coming direct to us and signing up for Driver Club.
If you've got a Driver Club Card from coming to drive with us, a receipt from one of our experiences or have joined online, you'll have our Driver Club Password.
We can't tell you what it is here of course, but signing up for Driver Club takes seconds. The password will come to your email (after verification) and you input it on our website where it's stored for your booking.
You're welcome to share your Driver Club privileges with Friends and Family, book experiences for them and show them how to join.
Book Direct, Save Money, Drive More.

Please ensure to select the correct booking option from the drop down menu below (if shown) before selecting your date. The arrow to the top right corner can be used to navigate to future months.
Session Information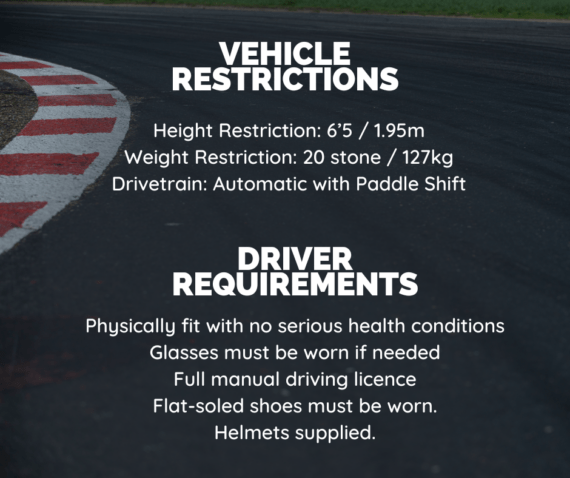 (If a vehicle from the list above is not showing up as an available option to book, this means it is currently off grid. Rest assured we are working our hardest to have it ready to race again as soon as possible)