Experience Drifting – Mazda MX-5/ Nissan 350z/ BMW E90
Learning to slide a car with skill, precision and speed is one of the most exhilarating ways to develop your car control. Drifting has become the world's fastest growing motorsport for this reason – it's new, different and insane amounts of fun.
Begin your journey into the dark art of drifting! This experience is open to all drivers and we welcome you to give it a go! Learn to drift alongside our professional instructors who will encourage you to send these drift cars sideways on our specialist drift track featuring a range of technical corners and series of 'Zen Garden Roundabouts' covering slow and fast corners with lots of run-off to spin in safety!
30 Minute Introductory Brief: Covering racing lines, throttle/braking technique and track day safety etiquette.
4 x Sighting Laps including 1 fully sideways high-speed passenger lap in our BMW E90 Drift Taxi.
8 x Driving laps in Mazda MX5 / Nissan 350z* / BMW E90* with 1:1 tuition from our motorsport instruction team.

Take part in the optional

'Drift Trophy Challenge

' on the last 2 laps where you will be assessed on consistency, driver control and clipping points to demonstrate the perfect drift lap.
*Vehicle upgrade on the day subject to £20 charge and availability.
So What Is Drifting?
Being able to Drift a car may not sound like a skill you'll use in day to day life, but it's definitely worth learning. Road cars aren't designed to drift and it's irresponsible and unsafe to do on public roads. However if you do find yourself on a patch of ice, heading in the wrong direction, you'll be able to gracefully and skilfully redeem yourself; looking supremely cool while doing so.
Our drifting experiences provide all the tuition you need to be scandi-flicking and linking drifts together in no time. All in a safe environment.
We pioneer drifting experiences, with our format being widely imitated but never equalled. Our knowledge, our instructor skill and our specially designed and dedicated circuits are open year-round and not repurposed or rented in any way. Our instructor abilities, cars and unparalleled service ensure our drifting experiences are the only option to take seriously. Drifting is not only our namesake, but our passion. Put simply, nobody does it better than we do.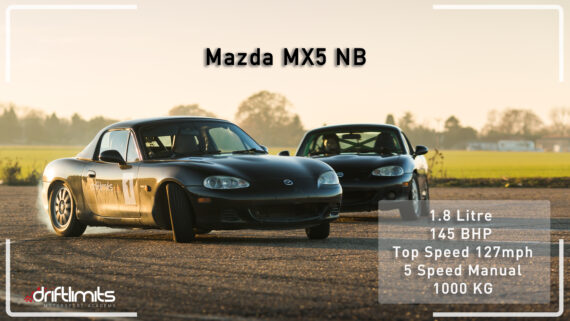 The Mazda MX5
Engine Size – 1.8
Gearbox – 5-speed manual
Top Speed– 127mph
BHP – 145
Our score out of 10 for drifting – 9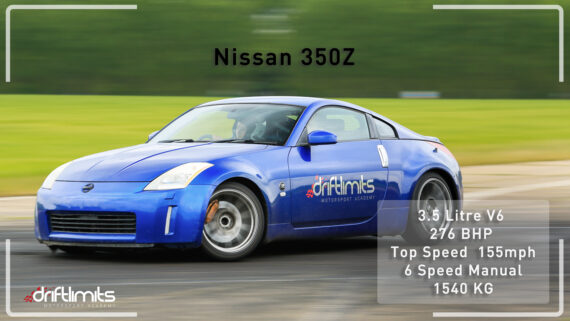 The Nissan 350z
Engine Size – 3.5
Gearbox – 6-speed manual
Top Speed – 155mph
BHP – 276
Our score out of 10 for drifting – 9.5
*£20 upgrade payable on the day. Subject to availability.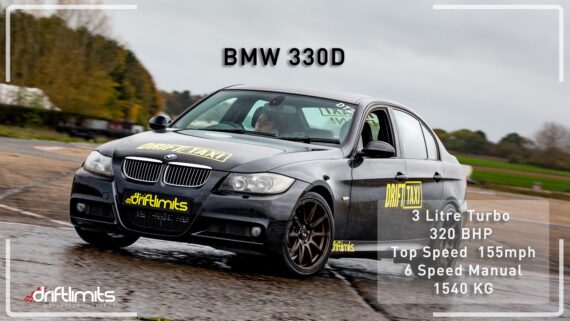 The BMW E90 Drift Taxi
Engine Size – 3.0
Gearbox – 6-speed manual
Top Speed – 157mph
BHP – 320
Our score out of 10 for drifting – 9.5
*£20 upgrade payable on the day. Subject to availability.

Please ensure to select the correct booking option from the drop down menu below (if shown) before selecting your date. The arrow to the top right corner can be used to navigate to future months.