Mustang "NASCAR" Stock Car – Driver Club GT
"Drivers, start your engines!"
These are the famous words said at the start of every race, now it's your turn to fire up the Chevy V8 under the hood and experience first hand the explicitly raw nature of the American Dream.
Follow in the footsteps of drivers like Richard Petty who won the Daytona 500 in it's debut in 1959 – the most prestigious motorsport race in American history. 
Almost every NASCAR™ Cup Series driver raced in the 'Late Model Class' while progressing their career. NASCAR™ known as 'National Association for Stock Car Racing' is a true testament to a driver's skill with as many as 40 cars in one pack flying around the race circuit at speeds of over 200mph. One tiny mistake and there'll be a huge car pile up – making this one of the most engaging forms of close contact racing in the world and arguably the most exciting motorsport to watch as a spectator from the grandstand.
The standard set-up for NASCAR™ is to bank left on an oval-circuit; however they also race on road courses, so contrary to popular belief they can turn in both directions! Handy, as the track you'll be on is a handling course configuration.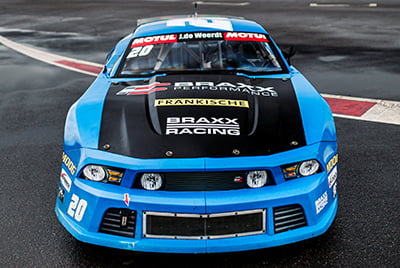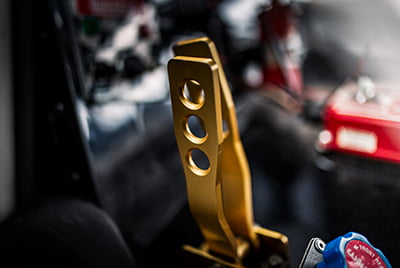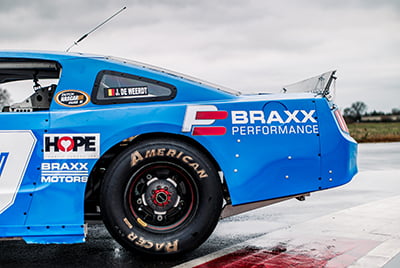 The bodywork is based on the iconic Ford Mustang with the model's signature triple tail lights. The decals are deceiving – simulating most of the working parts, like headlights and tail lights for safety reasons, meaning no shattered glass can be scattered over the circuit in the event of a collision.

This is a brutish, no compromising V8 powered race car with over 500bhp, solely relying on old fashioned mechanical grip with huge fat slick tyres, no doors, no glass windows – just a hole for you to climb through in order to start the rumbling V8!
This experience is offered at 50% of it's true value, as a Direct Book Only Exclusive, thanks to Driver Club
Get access to 50% off this and a huge range of experiences for free, just by signing up.

Number of Laps / Experience Format
30 Minute Introductory Briefing: Covering racing lines, throttle/braking technique and track day safety etiquette.
Full safety and vehicle briefing out of and inside the car, specific to this specialist car's unique requirements.
4 x Sighting Laps including 1 high speed passenger lap in a track prepared sports car, teaching racing lines and driving technique for the Stock Car.
10 x Driving laps in the "Nascar" Mustang with 1:1 tuition from our motorsport instruction team.
Location
B17 Bomber at Drift Limits London Circuit
Hemel Hempstead HP1 2RR
The only place in the UK you can drive a genuine Late Model Stock Car, raced in NASCAR!
Requirements & Details:
Full safety briefing must be taken before driving. This is a single seater experience so attention must be given and
Participant must be able to enter car through a small window space, climbing in and out of the car with ease. THERE ARE NO DOORS ON THIS CAR.
The 'Entrance and Exit' is 25.5″ by 14.5″ (65cm by 37cm in metric)
If you are unable to safely enter and exit the car, you will not be able to participate.
Ages 17 to 80.
Must hold a full manual driving licence. No automatic available.
Glasses must be worn if needed.
Flat-soled shoes must be worn.
Height and Weight Restrictions including those for other cars can be found here
This experience is not affiliated with NASCAR, ACCUS or affiliates/subsidiaries. NASCAR is a trademark of National Association for Stock Car Auto Racing, LLC