Stunt Drive
Stunt Drive
30 Minute Introductory Brief: covering throttle/braking technique and track day safety etiquette.
Demonstration to J-turn, followed by driving and tuition from a member of our motorsport academy instruction team.
Demonstration to 180° handbrake turns into a parking bay, followed by driving and tuition from a member of our motorsport academy instruction team.
Approx 30 minutes of stunt action!
So What Is A Stunt Drive?
The Drift Limits Stunt Drive Experience teaches you the classic car stunts used in TV and films all over the world. During this course on precision driving, our team will give you the opportunity to experience some of the most exciting driving stunts you can do in a car.
Our instructors will push you to the limit in our fleet of stunt prepared Mazda Mx-5's, as you learn how to execute inch perfect 180° handbrake turns into parking bays, which if perfected can be very useful in a fight for the last parking space!
We can then progress onto high speed J-turns which involves reversing at high speed and flicking the car around 180° continuing to drive in the opposite direction in one smooth fluid action, again very nifty when you're in a rush for the school run.
These two exercises can seem overwhelmingly complicated to start with but with some patience and some bravery you'll be trained to execute the right motions at the right time to perfect these car stunts.
We are home to one of the most popular UK Film locations and are renowned in the industry for providing professional training for BSR stunt professionals as well as high pressure studio rolls; we have worked with the likes of Mission Impossible, so you know you will receive top-notch tuition.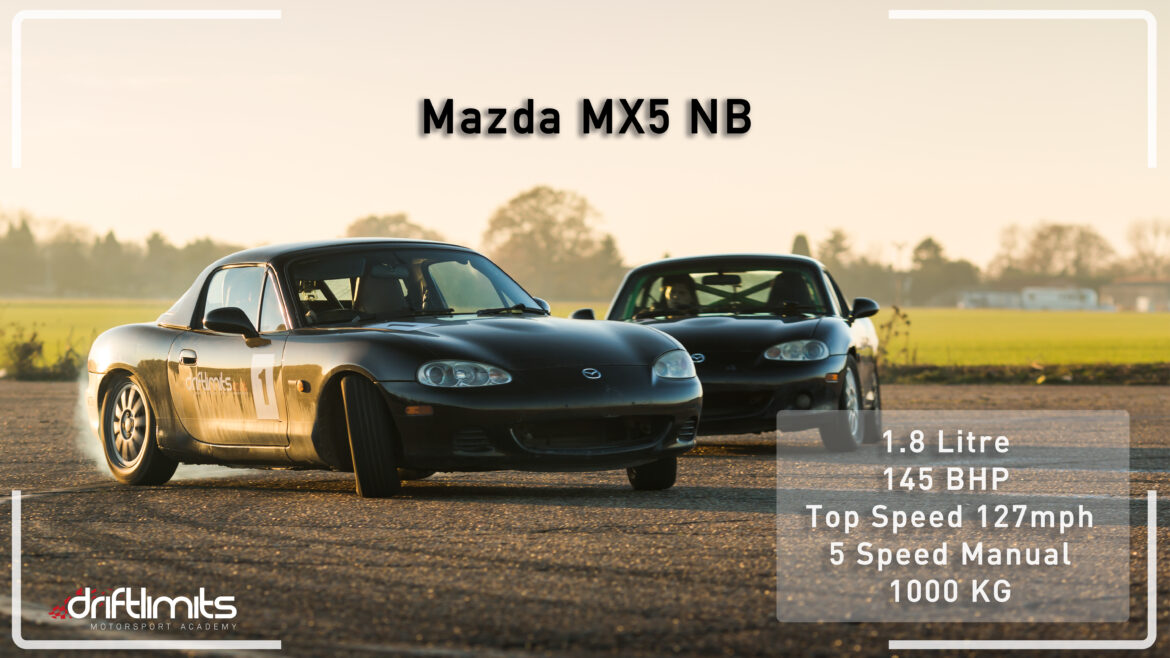 Please ensure to select the correct booking option from the drop down menu below (if shown) before selecting your date. The arrow to the top right corner can be used to navigate to future months.
Session Information
Height and weight restrictions can be found here
Physically fit with no serious health conditions
Glasses must be worn if needed
Full manual driving licence
Flat-soled shoes must be worn
Calendar Key:
Red: Fully booked
Green: Spaces available
Green with brown corner: Limited spaces available
Date not highlighted: Not available
'No Blocks' message: No space available.