Booking With Drift Limits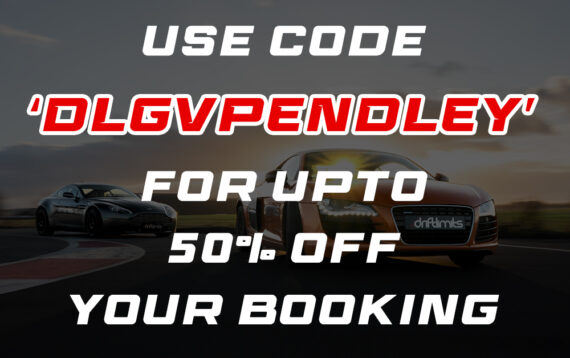 Experience the pinnacle of refined excitement at Drift Limits, the ultimate destination for discerning driving enthusiasts.
As our esteemed guest at Pendley Manor Hotel, we are delighted to extend an exclusive invitation for you to partake in our prestigious driving events, complete with unparalleled luxury and sophistication.
By using our exclusive code DLGVPENDLEY, you will gain access to a world of lavish experiences at a privileged rate.
Let our dedicated team at bookings@driftlimits.co.uk craft a personalized booking, ensuring a seamless and extraordinary journey into the realm of thrilling adventures.
Get ready to unleash your inner speed aficionado and create unforgettable moments that transcend mere indulgence with Drift Limits.
To reach Drift Limits from Pendley Manor Hotel, follow these directions:
Head southeast on Pendley Manor Hotel's driveway towards the main road.
At the main road, turn right and continue driving for approximately 0.3 miles.
At the roundabout, take the first exit onto A41 towards Hemel Hempstead.
Stay on A41 for approximately 2.6 miles, passing through a few roundabouts along the way.
Take the exit towards Tring/Dunstable onto the A4251.
Merge onto the A4251 and continue for approximately 2.4 miles.
At the roundabout, take the second exit to stay on the A4251.
Continue on the A4251 for about 1.5 miles, passing Tring Park School for the Performing Arts.
After passing Tring Park School, you will see signs for Drift Limits. Turn left onto the driveway indicated by the signage.
Follow the driveway to reach the Drift Limits facility.
Please note that these directions are approximate, and it is advisable to consult a map or GPS navigation system for real-time guidance. Should you have any further queries or require assistance, feel free to contact us at bookings@driftlimits.co.uk. We look forward to welcoming you to Drift Limits for an unforgettable driving experience.