Driver Club - Jordan F1 Car Experiences
Welcome to the only authentic Jordan F1 car driving experience in the world.
This is chassis number 1, driven by F1 driver Takuma Sato and the only drivable chassis in existence; the other being showcased in Honda's Museum.
The 2002 EJ12 was the design of Egbul Hamidy, with a production cost of each car in the region of £4.5 million.
A beautiful feat of engineering actually been signed by the team's boss – Eddie Jordan!
Obscenely fast and totally unrivalled, the car can only be described as an absolute rocket.
This driving experience truly demonstrates the sheer concentration, skill and reflexes required to drive at the pinnacle of motorsport.
Our driving programs are developed in-house by our professional motorsport team.
Utilising three circuits and on-track sessions, we will train you on all the knowledge required to drive this unique car.
The Driving Experiences - At Driver Club Price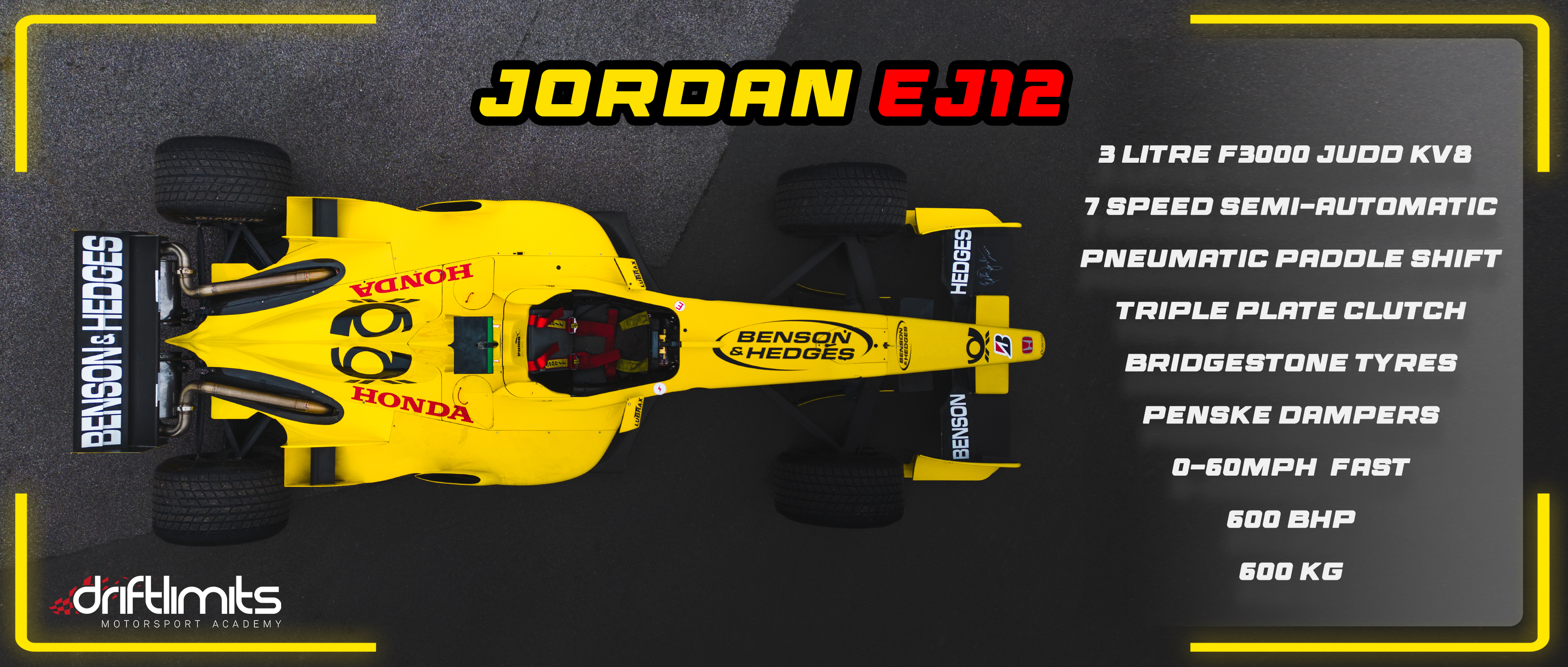 Fancy A Photo?
We also offer two photoshoot packages featuring our Jordan F1 car.
If driving it isn't possible for you but you'd relish the opportunity to see the vehicle up close,
get a few snaps with it and maybe even sit inside, take a look at our two photo packages below.
You don't need to hold a driving licence for either experience, they're open to anyone between the ages of 5 and 85 years old.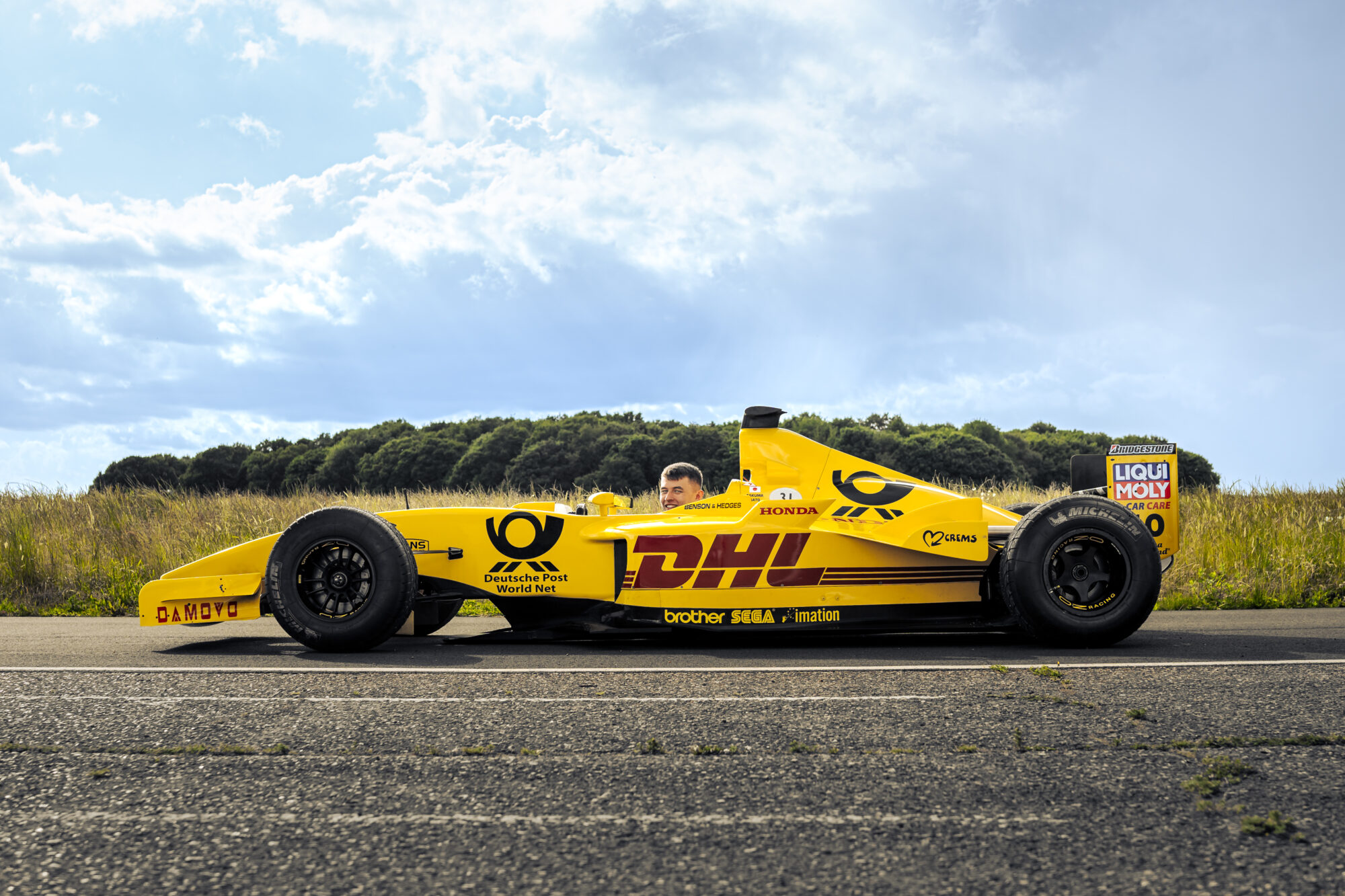 The Jordan EJ12 Driving experiences will be operated during warmer months for the best conditions and experience.

There is a strict height limit of 6′ 2″ for these experiences.
There is a weight limit of 14 stone.
There is no Collision Damage Waiver available for these experiences.
A refundable security deposit must be paid via credit card when booking.
There is no Cancellation Indemnity available for these experiences.

https://driftlimits.co.uk/terms-conditions/