Thrill for Two
Nothing to see here, you should scroll down!
The ultimate driving experience for those who share a love for cars.
Bookable for two participants, join your Mum, Dad, Friend or Family member and share the experience together, for their special day.
Whomever they may be, treat them to an unforgettable driving experience, with 8 thrilling laps each behind the wheel, selecting your car from our fleet of supercars on the day of your experience.
Can't drive? NO PROBLEM!
This experience can be booked for 1 or both participants to take as passengers.
Simply let us know when you're booking about any requirements
and make this a great time for a younger or older car lover
without licences to experience together.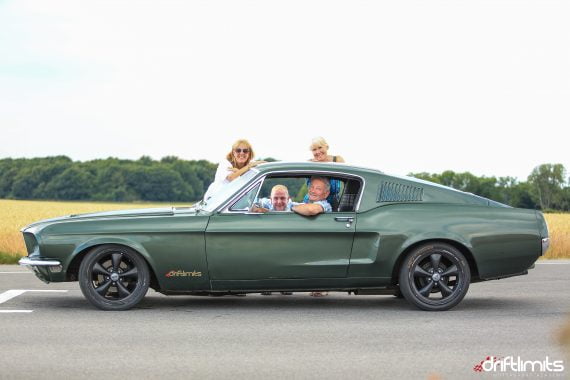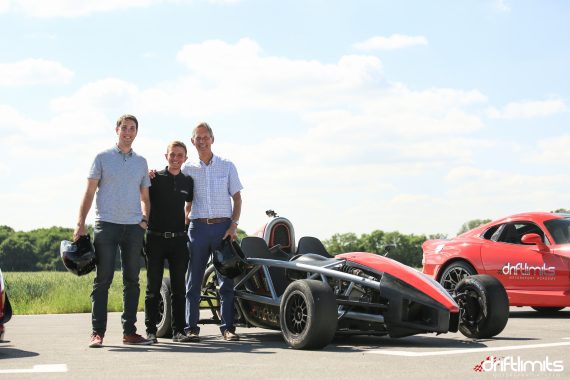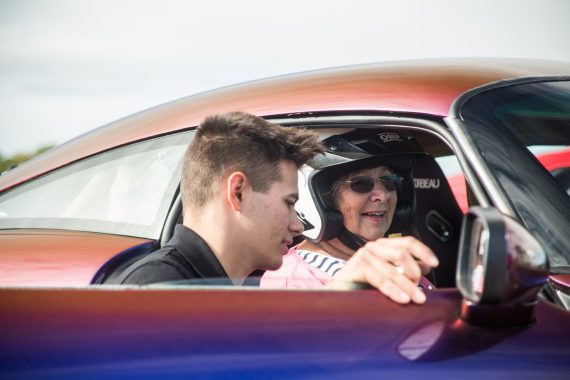 Sharing experiences brings us closer together in every way, so don't hesitate to share the best kind of experience – a humungous shot of adrenaline!

Number of Laps / Experience Format
30 Minute Introductory Briefing: Covering racing lines, throttle/braking technique and track day safety etiquette – Classroom format for all.
4 x Sighting Laps each including 1 high speed passenger lap in a track prepared sports car.
A total of 8 driving laps each in one supercar with 1:1 tuition from our motorsport instruction team.
Take part in the optional 'Racing Line Trophy Challenge' on the last 2 laps where you will be assessed on accuracy of the racing line, driver control and steering input to demonstrate the perfect track lap.
Location
Circuit 112 at Drift Limits London Circuit
Hemel Hempstead HP1 2RR
Requirements & Details:
Full safety briefing must be taken before driving.
Ages 17 to 80 for Drivers,
Ages 5 to 85 for Passengers.
Must hold a full manual driving licence in order to drive with us. No guarantee of automatic vehicles.
Glasses must be worn if needed.
Flat-soled shoes must be worn.
Height and Weight Restrictions for drivers can be found here
*Please note all cars are subject to availability on the day.

Use the arrow on the top right of the calendar to navigate forward in time and choose your booking date. Please ensure you read our Terms and Conditions which are accepted when placing your booking order.
Session Information
When placing your booking, please input both participant's names into the DRIVER NAME box at checkout, separated by a ' / ' to allow our team to correctly identify each individual.
This is the only experience for two in which you can utilise just one voucher code to book both taking part.
Please note: it is unfortunately not possible to drive with your other participant in the vehicle for insurance and safety reasons. All driving is carried out with an instructor present, many of our cars also only have two seats!
Calendar Key:
Red: Fully booked
Green: Spaces available
Green with brown corner: Limited spaces available
Date not highlighted: Not available
'No Blocks' message: No space available