Exclusive Discount Live From The 5th Of July 2024
We're delighted to present an exclusive discount for the British Grand Prix weekend at Silverstone.
Simply use the code DLGVBGP24 at the checkout when booking to enjoy fantastic savings on our heart-pounding experiences.
Be sure to seize this time-limited opportunity to enhance your Grand Prix weekend with us.
Join us at Drift Limits and create memories that will last a lifetime!
Hurry, as this offer expires on the 15th of July 2024
If you do unfortunately miss out on this exclusive offer then please see the bottom of this page for other discounts.
The Jordan EJ12 Experience
At Drift Limits, we are truly honoured to have been invited to participate in the historic F1 demo at The British Grand Prix in Silverstone for the second consecutive year.
This remarkable opportunity underscores our dedication to precision driving and our commitment to pushing the limits of motorsport excellence.
We are thrilled to once again showcase our expertise on the circuit, and we look forward to delivering an unforgettable experience for all motorsport enthusiasts and fans.
Keep an eye out for us on the circuit each day this weekend and tag us in your photos!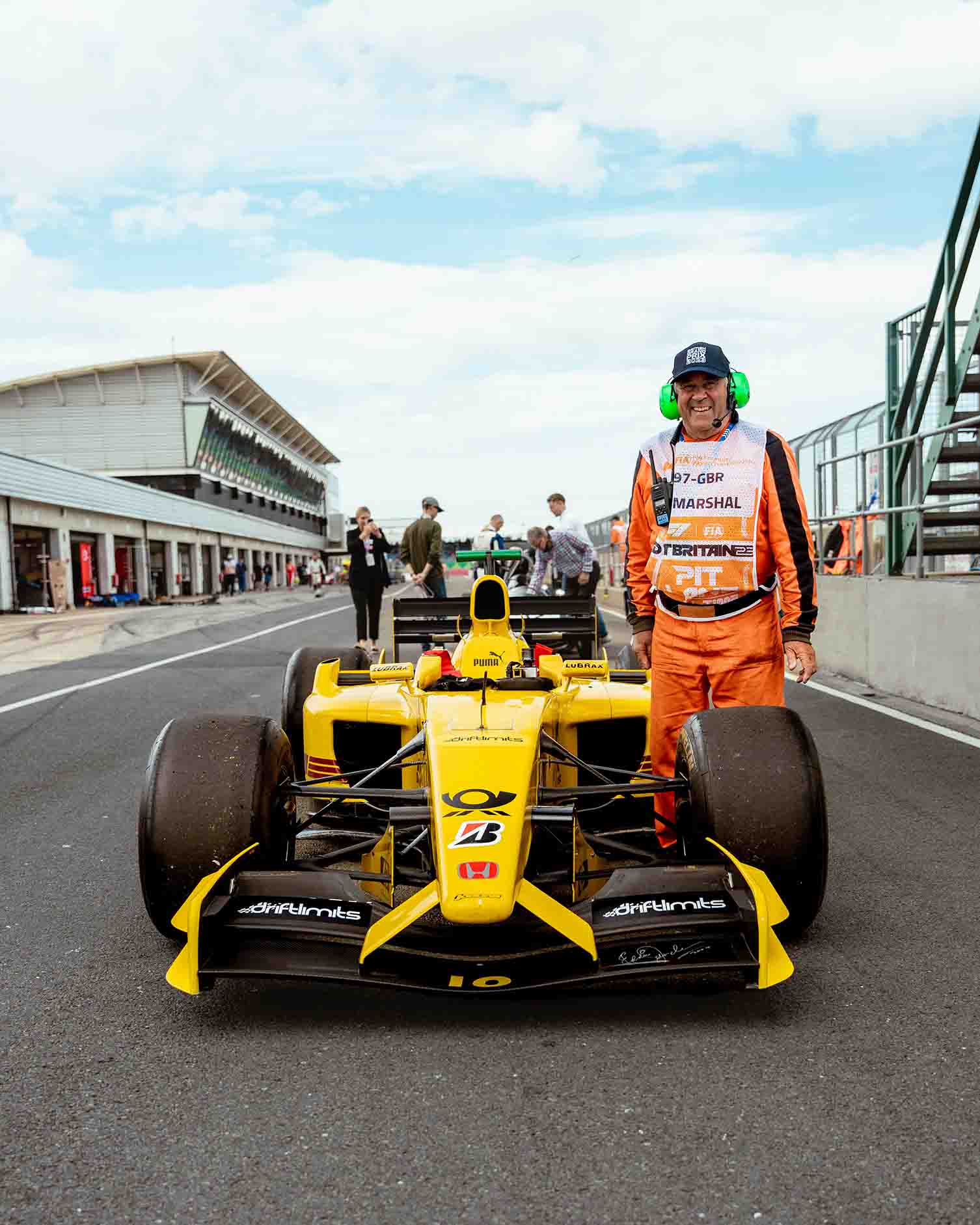 If you've ever dreamed of getting behind the wheel of an iconic Jordan EJ12 F1 car and experiencing the thrill of a true Formula 1 driver, now is your chance!
At Drift Limits, we offer you the opportunity to turn that dream into reality.
Book with us today for the best possible price for this unforgettable experience.
Discover what it takes to become an F1 driver, feel the power of the iconic Jordan EJ12, and make your motorsport dreams come true.
Don't miss out on this incredible opportunity – reserve your spot now and embark on the journey of a lifetime!
Book Your Experience Now
Missed the exclusive British Grand Prix discount? Don't fret, our Driver Club discount is available year round